Our Ludlow Branch is located in the town's busy high street. As Shropshire Estate Agents within our Ludlow branch, we often get asked what the town has to offer. We have therefore created a list, appearing in no particular order, of Ten Reasons to Visit Ludlow. 
1. Ludlow Castle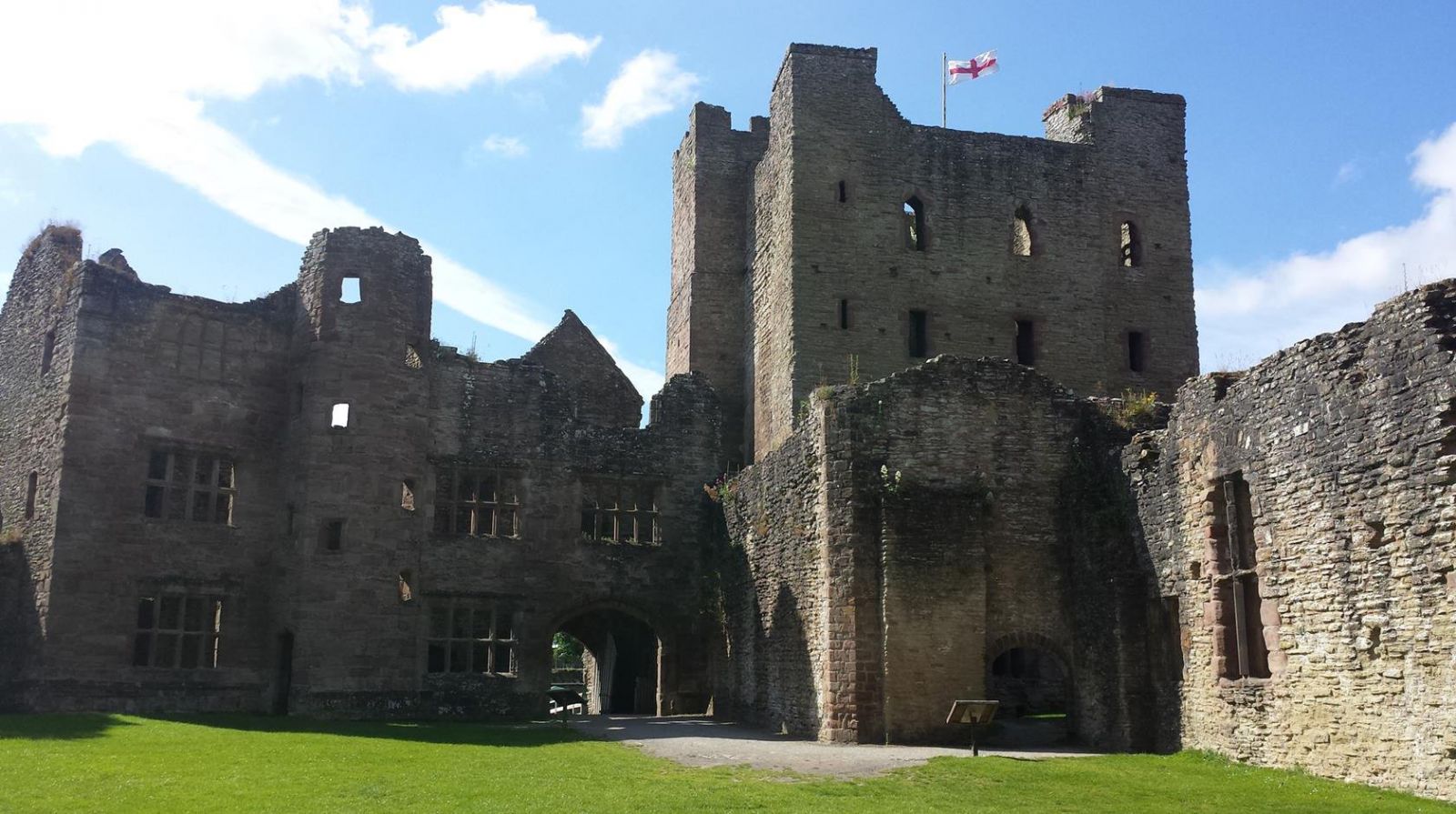 Ludlow castle is a ruined medieval fortification in the heart of the Shropshire town, Ludlow.   It became a crown property in 1461 and remained a royal castle for the next 450 years. Today, the castle holds many events including archaeological digs and Ludlow's annual Spring Festival, lots more Events happen during all seasons of the year at the Castle. You can discover more on their Website.   Visitors also have the opportunity to stay within the castle walls inside the Castle House, consisting of three self-catering apartments available for 3, 4 and 7 night stays. View availability and Book Your Stay today.
2. Ludlow Food Festival
Ludlow offers a wide variety of festivals in and around the historic town. One of which is their Food Festival.  The festival is taking place on 13th, 14th and 15th September this year, visit their Website for opening times and their list of over 180 exhibitors.    You can also Buy Tickets for the Food Festival, as well as the Ludlow Spring Festival. 
3. The Feathers Hotel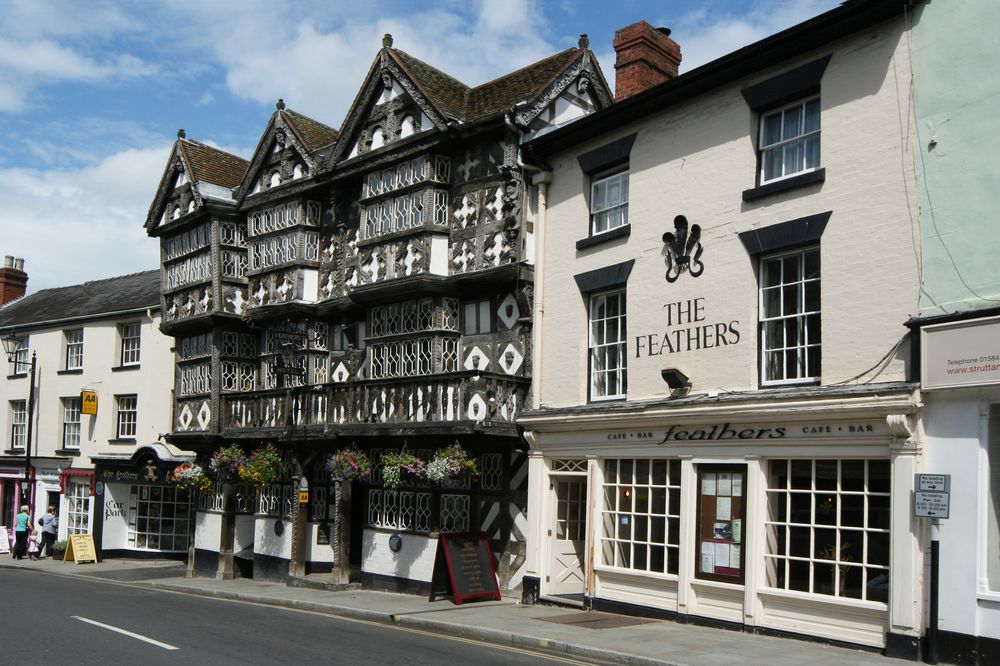 Ludlow's Feather Hotel has recently been acquired by Crest Hotel.  The hotel hopes to be relaunched this Spring and will continue to operate as an independent hotel with support of the experienced Crest Hotels team.  View the group's Website to find out more about the company and their extensive portfolio of hotels.  Customers can expect to see the introduction of a new concept, the addition of a new tea room and a restaurant. The hotel will continue to be an asset to the town and the perfect dinning and accommodation for tourists and locals.  There are many other fantastic hotels in Ludlow including The Charlton Arms and The Wheatsheaf Inn. See Trip Advisor for more of Ludlow's Hotels.
4. Farm Shop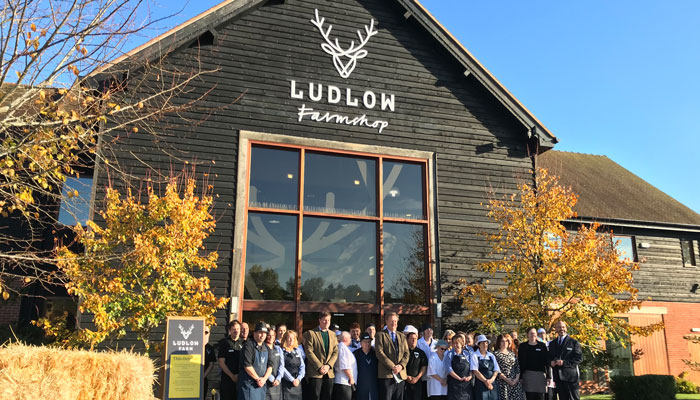 Formerly known as Ludlow Food Centre, the Farm Shop in Ludlow was established in 2007 with the aim to provide fresh, local, food and drinks. 80% of the produce sold at Ludlow Farm is either made on their premises or sourced from Shropshire and the surrounding counties of Herefordshire, Worcestershire and Powys. The Farm Shop also has an Online Shop, where you can purchase some of their produce. Visit their Website for more information
5. Ludlow Racecourse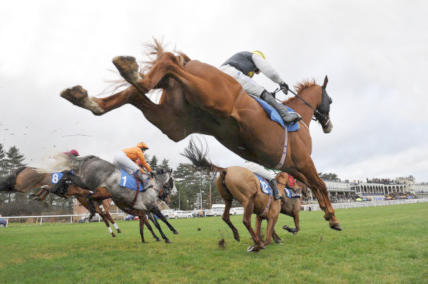 Ludlow Racecourse is a popular attraction in Ludlow. With frequent meets throughout the year and various events including Toy Sales and Auctions, it really is at the heart of the community within Ludlow. You can Apply for Membership at the course which entitles you to exclusive access to the Ludlow Club Room.  You can also view Fixtures and other Events.
6. Mortimer Forest
Mortimer Forest is a forest on the Shropshire/Herefordshire border in England, near to Ludlow. It boasts beautiful scenery and the perfect place for walking the dog, cycling or running.  The forest provides spectacular views of the Shropshire countryside. Visit TripAdvisor's Page on the Forest for more information.  
7. The Assembly Rooms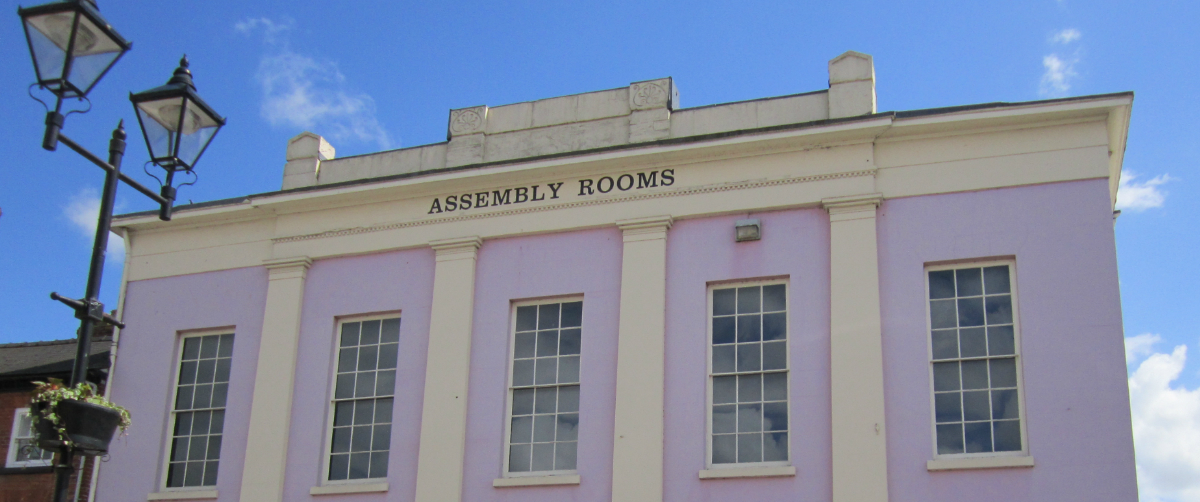 Ludlow Assembly Rooms showcase all manner of shows and tribute acts including those both on stage and on screen. The rooms are currently planning renovations and new features to help become more accessible and diverse. Take a look at what's on at the rooms over the next few weeks both Live and in Cinema.  
8. Local Schools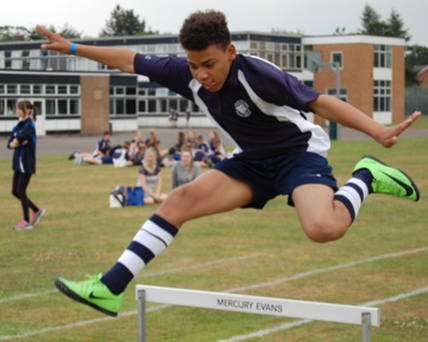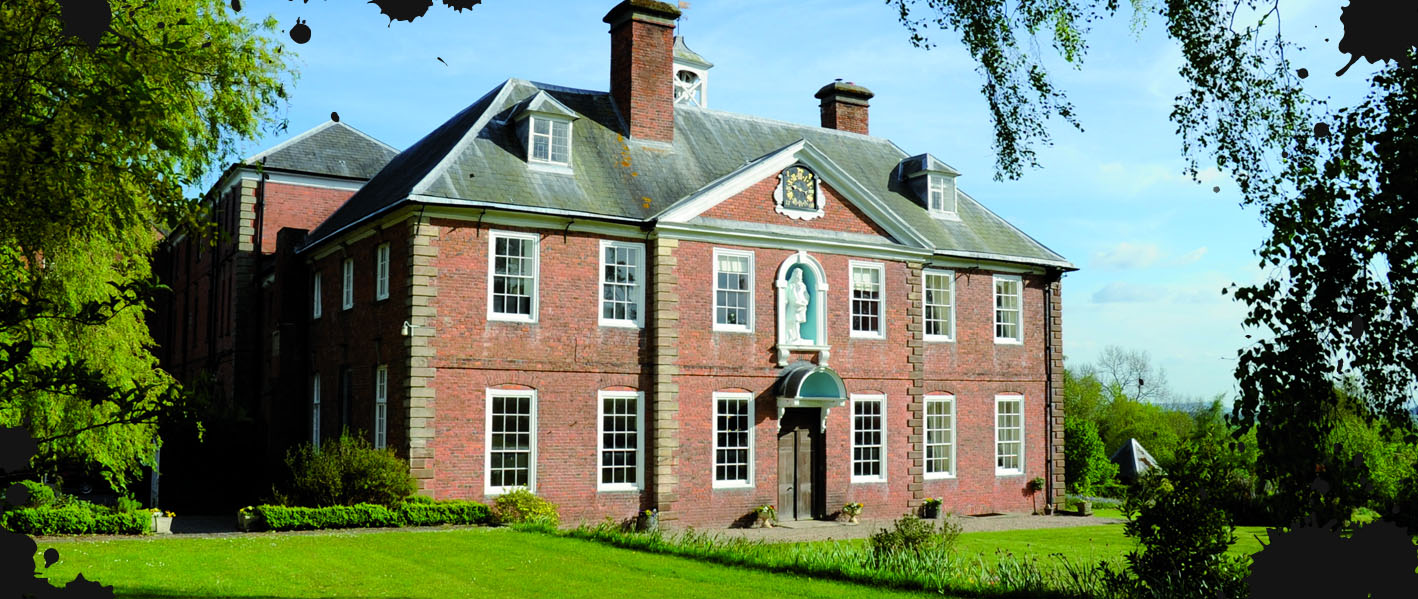 Ludlow offers a wide range of both secondary and primary schools.  One of which being Lucton School, a boarding school. They educate children from Prep school right through to Sixth Form.  Ludlow is full of highly rated, excellent schools that provide quality education to each and every one of their pupils, including Ludlow Church of England School and Moor Park Prep School.  If you're thinking about moving to Ludlow and want to know more about these and other brilliant schools in the area take a look at the School Guide.
9. Shopping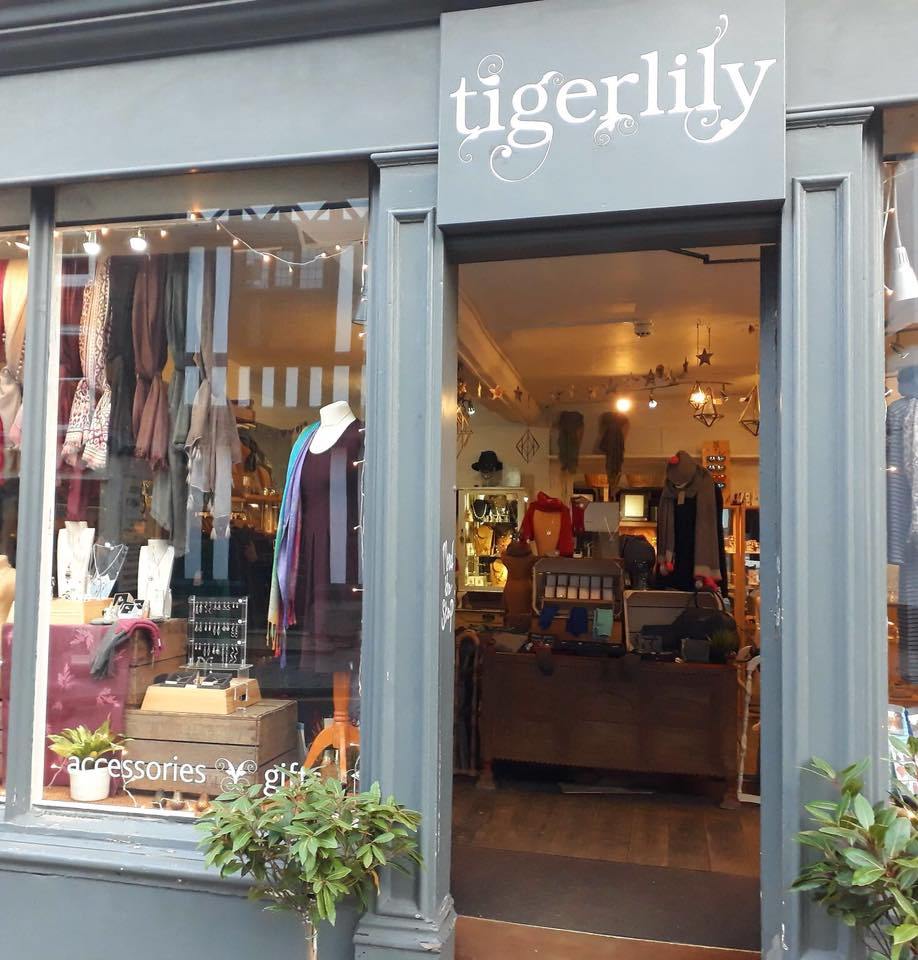 Tiger Lily is just one of Ludlow's boutique shops providing high quality, on trend fashion and accessories. The store focuses on ethically sourced products. Establish in 2005 by Marj Cook, their products are carefully sourced for high quality and on trend, functional designs, as well as working alongside suppliers whom adhere to good working practises.
You can shop their wide range of items over on their Website.  
10. Ludlow Brewing Company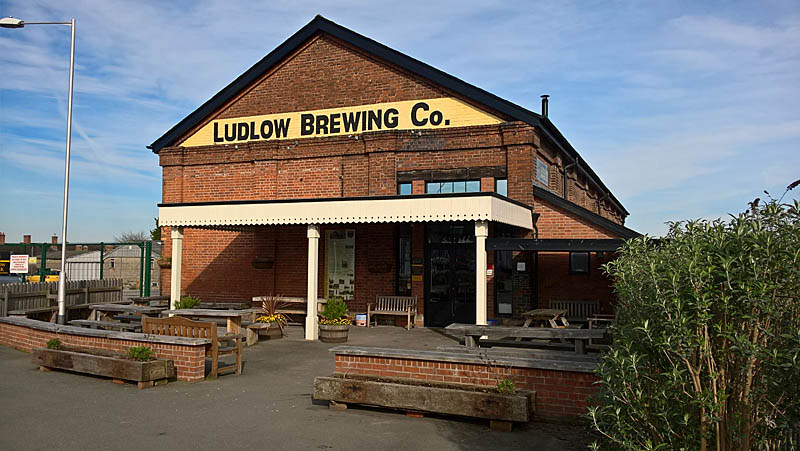 Award-winning Ludlow Brewery is located in a specially converted railway shed, just over 50 metres north of Ludlow's railway station.  The newly refurbished building houses a system capable of brewing 20 barrels of ale.  The Brewery aim to produce high quality real ales for pubs, bars and restaurants throughout Shropshire. The Brewery provides tours and special events and offers including their collaboration with Ludlow Racecourse, offering Admission a Racecard and one of their pints. Take a look at their Website for more Events, and to contact them to Book a Tour of the Brewery.
Are you thinking about relocating to Ludlow?
Contact one of our Property Experts at our Ludlow Office or view our extensive list of Available Ludlow Properties.
Do you have a property in Ludlow you would like to know the value of?
Get a FREE Online Valuation in 30 Seconds.