Dawn Clarke, director of lettings and property management at Nock Deighton in Bridgnorth, says it is worth thinking about what you post on Facebook if you are in the process of looking for a new rental property.
"Social media is so prevalent nowadays that it's only natural for landlords to use it as a means of researching tenants," she says.
"It is something of a grey area, but if your Facebook profile is accessible to the public then there is nothing to stop people from viewing it, whether it is your prospective new boss, landlord or letting agent.
"We are aware of a number of letting agents, mostly in big cities and certainly in London, who use Facebook to check that potential tenants are who they say they are.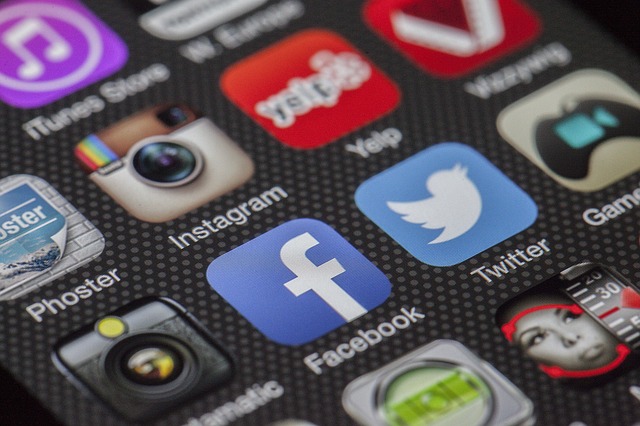 "They use social media as a means of verifying the information that tenants put on their application form, such as their job and current living situation and so on.
"It's not so common here in Shropshire, Worcestershire and Staffordshire but it's certainly something to be aware of - both for tenants and landlords."
Dawn says she has heard stories of letting agents uncovering a variety of things about tenants using Facebook.
"The main issue that agents are looking for is people sub-letting the property which is clearly against their tenancy agreement," she says.
"Obviously, pictures of wild house parties with smashed furniture strewn all over the place would also ring alarm bells, but landlords are generally quite reasonable and no-one is saying you should not lead an active social life.
"Like everything, it's about being sensible and having a balance - from a landlord's point of view, they just want their property to be well looked-after, which is ultimately in everyone's best interests."
For more advice about lettings and property management, give Dawn a call on 01952 290163.
The latest figures are in for the Nock Deighton House Price Index:
Monthly increase in January of 0.32%
Year-on-year rise of 4.35%
This small monthly increase in house prices in Shropshire, Worcestershire and Herefordshire fits in with our prediction for a steady market during 2017.
Michael Nettleton, sales and marketing director at Nock Deighton, says: "Steady, gradual increases in prices are an indication of a well-performing market, so this is a great start to the year.
"Last month, we spoke about how some national commentators were predicting a tough year, but national figures are heavily skewed by the London market.
"What these early figures show us is that buyers and sellers can have confidence that the housing market in Shropshire and Worcestershire is on a steady course."
For more information and advice about buying or selling a house, give the Nock Deighton team a call on 01746 767 767.
The Council of Mortgage Lenders has just undertaken the largest-ever survey of landlords, and the lettings and property management team at Nock Deighton have been sifting through the results.
Dawn Clarke, director of lettings and property management at Nock Deighton, said the survey made for interesting reading.
"The key trend that struck me was that the majority of landlords said they were looking to gradually decrease their property portfolios over the coming years," she said.
"But interestingly, only 21 per cent of landlords said the reason for wanting to reduce their stock was down to tax changes.
"There was a higher proportion of people blaming tax changes among those with buy-to-let mortgages though, so they are starting to have an effect."
Dawn said the statistics about landlord profiles gave some useful background into a "typical" landlord.
"According to the survey, half of landlords own their properties outright and 62 per cent own just one property," she said.
"A typical landlord is over the age of 55 and tends to own properties close to their own home, which seems to fit with our client database.
"Another interesting statistic was that about a quarter of landlords entered the market purely because circumstances worked out that way, rather than it being a strategic financial decision.
"Having said that, the motivation behind many people's decision to become a landlord was creating a pension pot or future investment, which is definitely the case for lots of our clients."
For more detailed advice about property investments in Shropshire and Worcestershire, contact Dawn on 01952 290163.
A "one of a kind" Georgian cottage has just gone on the market in Herefordshire with an unusual extra selling point - a brand new thatched roof.
Foley Cottage, in Tarrington, between Hereford and Ledbury, has just had its roof re-thatched by Master Thatcher, DJ Salter, and his team who have worked on many unusual buildings including Eastnor Castle.
The cottage has an asking price of over £195,000, and Steve Perry, of Nock Deighton estate agents, said it was a fascinating property.
"It's an incredibly charming 17th Century cottage," he said. "The sitting room has a fabulous inglenook fireplace and every room is just full of character.
"It really is one of a kind, and with a brand new thatched roof we are expecting a lot of interest."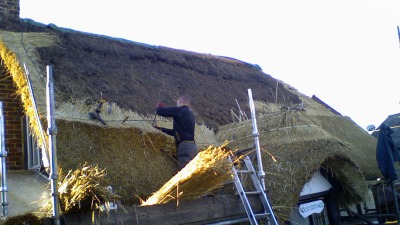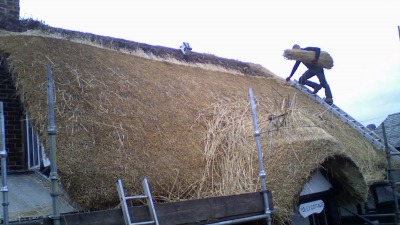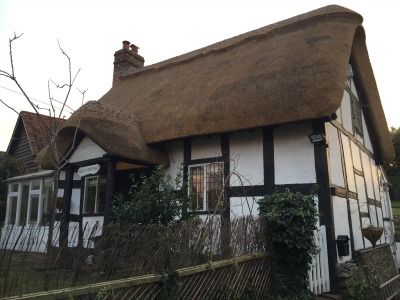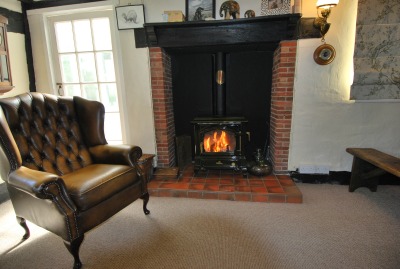 Thatching is the most common roofing material in the world, popular for its insulation and sustainability. The traditional Herefordshire thatch uses long straw wheat and a new thatch will typically last for 25 to 30 years.
Darren Salter, who carried out the work on Foley Cottage, said: "When a house is re-thatched not all of the old material is replaced, only most of it.
"In some cases the original straw from hundreds of year ago still forms the underlying coat. The thatch should then be applied over the top as well as all edges so that only the new straw is visible.
"I often see a second roof that is only visible once we've started work on top of the original roof, but it was unusual to see that at Foley Cottage even the replacement roof must have been about 100 years old. These houses were built to last!"
For more information about Foley Cottage, contact Steve Perry at Nock Deighton on 01568 611661.
 
What has your house price done in 2016?
 
In general terms, house prices in Shropshire "stayed steady" during 2016, which indicates a healthy housing market, according to analysts here at Nock Deighton estate agents.
 
We produce a monthly House Price Index report based on our own figures and a selection of national statistics.
 
Michael Nettleton, director of sales and marketing at Nock Deighton, has looked back over the figures and calculated that the average monthly rise throughout 2016 was 0.2%.
 
He says: "The fact that house prices stayed steady is good news for the market as a whole, because we do not want to see a return to the days of boom and bust.
 
"A very steady rise of 0.2% as a monthly average is encouraging and bodes well for a good 2017.
 
"The year-on-year increase when you take all 12 months in total is 4.9%, so prices have seen quite a significant rise overall.
 
"Houses are exchanging, and as I say every month, buyers are out there just waiting for the right property to come along - it is a healthy market for both buying and selling, and long may it continue."
You can see through the keyhole of Nock Deighton's latest success story in this blog.
This bungalow in Ludlow was only the market for three weeks before being snapped up for close to its asking price.
The three-bedroom property has fabulous views to Ludlow Castle and the beautiful Whitcliffe Common beyond, as well as a lovely private garden.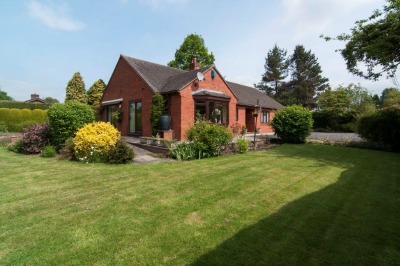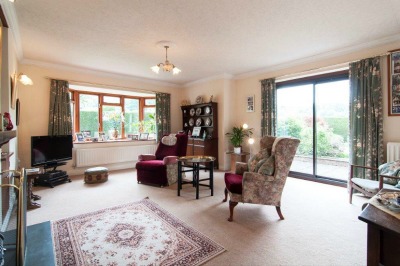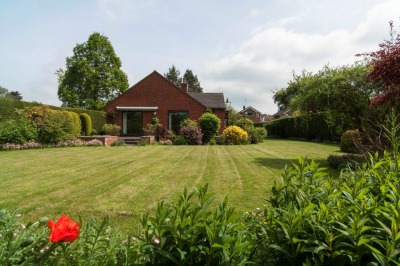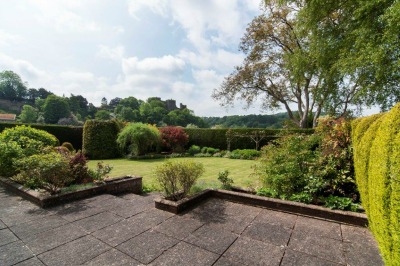 Susan Northwood, Nock Deighton's Ludlow office manager, said: "This property was extremely popular, with 10 viewings and three offers being made in the weeks immediately after being put on the market.
"It just goes to show how fast things can move when a property is presented in the right way.
"It also shows how popular Ludlow is as a residential location, which can be said for much of Shropshire to be honest - it is a very desirable place to live, which is being demonstrated by these quick sales."
House prices have continued their steady rise in Shropshire, according to the latest figures from analysts here at Nock Deighton.
We produce a monthly House Price Index to track how the housing market is performing, and the latest figures show a monthly increase of 0.8%, and an annual rise of 5.6%.
Sales and marketing director at Nock Deighton estate agents, Michael Nettleton, said: "It seems a fitting way to round off this year's reports with another steady rise in house prices.
"The prevailing theme throughout 2016 has been consistent gradual increases, which is evidence of a fairly balanced market.
"However, the other recurring message has been a lack of new housing coming on to the market, and that is still very much the case as we close in on 2017.
"What that means is that it is still a good market if you are thinking of selling your house, because the demand is very much there."
For more information about selling your house in Shropshire, contact the sales team on 01746 767 767.
As a landlord, having access to good tradespeople is a must - but if you are new to property management, how do you go about finding someone you can rely on?
Dawn Clarke, director of lettings and property management here at Nock Deighton, has more than 30 years' experience in the industry. And as regional representative of the Association of Residential Letting Agents, she knows how important it is to keep a rental property in a good state of repair.
Here are Dawn's tips for finding a good tradesman to help you keep on top of the maintenance of your property.
"People who have owned rental properties for a long time have usually built up a good contacts book of plumbers, electricians and builders," she says.
"As an experienced property management company, we have our own links with tradespeople, so landlords working with us have the benefit of that.
"Some landlords prefer to make their own contacts, which is of course absolutely fine, but people new to property management are often nervous about finding the right tradespeople to work with.
"There are a number of things to bear in mind. Firstly, word of mouth is always a good starting point, so ask your friends and local businesses who they would recommend.
"If you don't live in the same area as your property, try looking for Facebook groups local to that area - many towns and certain areas of Telford for example have their own discussion groups where people are happy to talk about their experiences with local tradespeople.
"Then there are the commercial internet review sites, like Checkatrade.com, which are always worth checking out.
"A key bit of advice we give to our landlords is that it's always good to have at least two people in your mind for each job - if you rely on one plumber and they are on holiday when the boiler breaks down you will be in a sticky situation.
"Having more than one contact for each trade will pay dividends in the long run.
"Ultimately, it's about experience and asking for advice. Join your local landlords' association, and ask your letting agent - sourcing good tradespeople is part of our daily job, so if in doubt, just pick up the phone and ask!"
For more advice about property management and lettings, contact the team at Nock Deighton on 01952 290163.
With interest rates being at an all-time low, shopping around for a good rate of return from a bank or building society is somewhat difficult.
If you're very lucky, you might be able to achieve a 1% to 2.25% return on your money and it sometimes feels like you might as well put it in a suitcase under the bed!
If you are downsizing and wish to release the equity from your property what are your options - stocks or shares? Rates of return on these types of investment can typically be around 3.5% to 4.5% but that is of course if the investments are performing well.
If you have considered property but don't want the hassle then perhaps you should rethink as there may be a solution…
It is not unrealistic to expect a net return of up to 6% on a rental investment property, and this is not taking into account the capital growth of the asset. A three-bed semi-detached house somewhere in Shropshire might cost £150,000 to buy, and if you receive a rent of £775 per calendar month, that is a 6.2% return. With management fees typically being around 10%, this means you can expect a net yield of 5.58%.
Rental prices are remaining strong with a significant amount of activity in this sector making it a more and more attractive proposition. The "housing crisis" in the UK has fuelled this activity and it shows no sign of changing significantly with the Government's new stance on the Help to Buy scheme.
At Nock Deighton we have an established Property Management Department who will take that hassle of renting away from you.  We ensure that each of the 700-plus properties that we manage has a dedicated property manager, one person who is responsible for the day to day management of your investment and reports directly to you.
Each of our regional offices has a team who can inspect, market and let your property and then pass on the management to our Property Management Department.
Why not get in touch with our regional offices to speak with our teams. They are always pleased to share their expert knowledge and to work with you to see how we can tailor our services to suit your requirements.
Here's another success story from the Nock Deighton sales team.
This beautiful cottage has the best of both worlds - in easy reach of Telford, with stunning countryside views - and was sold within eight days of going on the market. The detached three-bedroom house, in The Humbers, had an asking price of around £305,000 and achieved a sale price very close to that after seven viewings.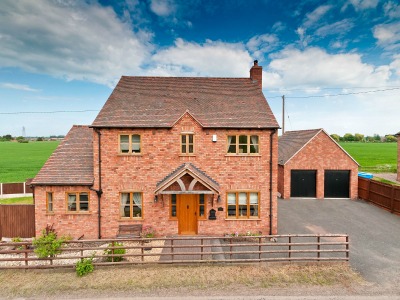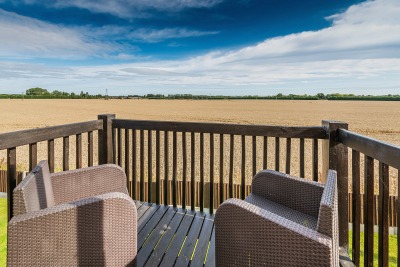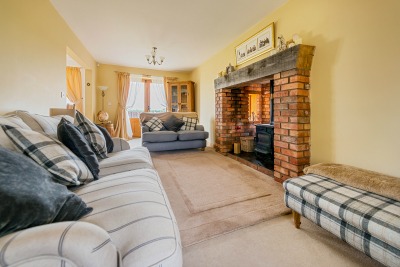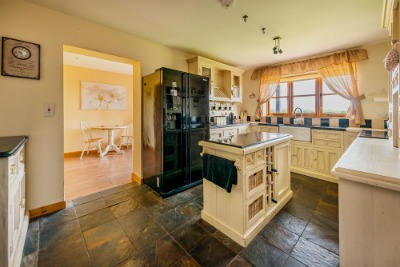 Tom Skelley, manager of the Nock Deighton Telford office, said: "This area of Telford is always very popular because of its semi-rural location, and when a house is as well-presented as this, it will sell quickly.
"We are seeing a lot of properties attracting healthy offers at the moment because buyers are very keen to get moving - especially with Christmas on the horizon. With a lack of new stock coming onto the market, which has been the case for some time now, you can expect a lot of interest if you put your house up for sale at this time of year."
For more information about how Nock Deighton can help sell your house, call Tom on 01952 292300.
Have you made plans for Christmas? Nock Deighton's head of Country Homes, Ross D'Aniello, has. Here's why...
"Is the turkey ordered, the tree decorated and the presents wrapped… No? Of course not, Christmas is months away yet.
 
"Not in the property market, however. It is imminent - and in fact is right at the end of this next selling season.
 
"At the time of writing this article, there are only about 100 days to go until Christmas Day. Considering that the average timescale for a Country Home is eight to 10 weeks from a deal being agreed to completion that means 56 to 74 of those days are in solicitors hands. This gives you just 44 to 26 days to get on the market and find a buyer.
"If one were to consider that a properly priced Country Home, with good marketing and fair market conditions, could sell within four to six weeks (or 28 to 42 days) this means that any completion dates will have to take Christmas into consideration.
"The spring and autumn months are traditionally the busiest times of year in the property market, with the latter usually being particularly time-sensitive as often buyers and sellers wish to take advantage of the increased levels of activity to ensure that their house is sold and that they're in their new home by Christmas.
 
"It is important to ensure that your agent and your solicitor is aware of your desires regarding this date and in the event that you find a buyer, make sure from the outset that you both agree on either a 'pre' or 'post' Christmas completion date.
"Now is the time to get your property on the market, if you want to have a shot of achieving this deadline."
If you wish discuss your property or the market in general then please feel free to get in touch with our Country Homes department.
This lovely family home sold in less than two weeks - and we need more to meet the demand from buyers.
Church View in Ditton Priors, near Bridgnorth, only needed two viewings before being snapped up for very close to the asking price of £450,000.
You can see why the property was so popular when you look at these pictures, but we have buyers waiting for all kinds of properties all over the local area.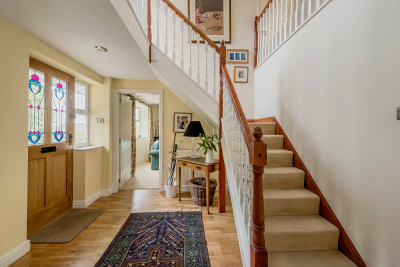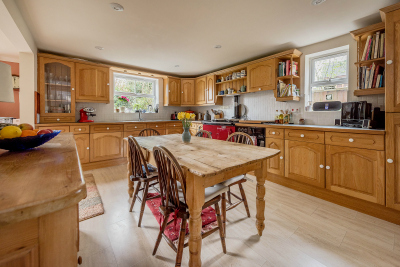 If you are thinking about putting your house on the market, why not give us a call to see how we can help? Call the sales team on 01746 767767.
With so many estate agents out there - and more appearing all the time with the advent of online agents - it can be difficult to tell them apart.
 
Michael Nettleton, sales and marketing director here at Nock Deighton, has the following advice...
 
"The question of what makes you so different to all the other agents out there is one we do get asked from time to time," he says
 
"I'm afraid there isn't a simple answer because there are lots of different factors involved, but it does highlight some interesting issues.
 
"In essence, estate agents sell their time and expertise - and the property industry has never been very good at explaining how the skills of a good agent can really help people sell their home.
 
"I suppose a simple answer to what the difference is between estate agents might be that some are just better than others.
 
"But the important thing to bear in mind is that while there are always cheaper options out there, a good agent can quite easily save you more money than it would ever cost you.
"One such example I witnessed recently involved a client who was happy to accept an offer on their property.
 
"We advised them that we felt we could get more, but obviously didn't want to jeopardise the deal. As a result of our skilled negotiating, the difference between the final agreed sale price and the original offer more than covered our fees and left us with a very happy client.
"Another example came from speaking with a gentleman who was very pleased at the savings he had made in agents fees by using the cheapest option possible.
 
"After looking at his property, I am sure the offer he had accepted was about £18,000 less than the property should have made.
"It's a generally accepted truism in the industry that the difference between a good agent and a bad one is worth about five per cent to the client.
"If you run the maths, that's a lot of money to risk on one of your most important assets."
House prices have steadily increased in Shropshire since the spring, according to figures compiled by the analysts here Nock Deighton.
The figures from our monthly House Price Indexes, based on our own figures and a cross-section of industry reports, have shown an increase in house prices every month since March up to the last report in June.
Michael Nettleton, director of sales and marketing at Nock Deighton, says the steady increase is mostly down to a lack of supply.
"We have seen a strong market throughout the first half of 2016 with demand outstripping supply," he says. "According to our figures, house prices have risen by an average of 0.5 per cent each month since March, which shows the market is in a pretty good state.
"Summer is always a busy time for house sales so we are predicting that prices will continue to rise over the summer months."
The rate of house price rises in Shropshire has accelerated in the past month, according to our House Price Index produced by analysts here at Nock Deighton.
 
The most recent figures show that house prices increased by 1.5% last month, with a significant rise of 5.9% compared to this time last year.
 
Michael Nettleton, director of sales and marketing at Nock Deighton, said: "We are still seeing a strong market with demand outstripping supply.  With the prime summer months ahead of us, it's an exciting time for house sales in the area."