Don't be afraid to negotiate - that's the message from Glyn McKenna, residential sales manager at the Nock Deighton Ironbridge office, in his latest blog...
Recently, I was asked by a client to assist and advise on a property they wished to purchase in another town. They were first time buyers who were so excited about buying their first home together that they were all set to offer the asking price to try and get the deal done.
The property in question had been on the market for just a matter of days and numerous viewings conducted.
There are of course many strategies and tactics that can be employed to try and secure a property for the best possible price. Whilst I can't give all my trade secrets away, part of our plan was to put forward a slightly obscure odd number to indicate to the owner that the offer had been very carefully considered.
I was amazed yet delighted for my client that whilst we had a plan in place for any counter offer, our first one was accepted!
Looking back, I couldn't help but feel frustrated for the owner of the house in all of this. Ultimately, they have agreed a sale on their property for thousands of pounds less than what the purchaser was willing to pay.
So what should their agent have done? If one of our clients received such an offer, we would:
Thank the potential buyer kindly for the offer.
Politely explain that the property has only just come on the market.
Politely explain there have been numerous other viewings on the property.
Politely explain the client wants to market the property for a week or so to get a full measure of the interest before making a decision.
Politely explain the client would be looking towards the asking price at this early stage
As somebody who negotiates property sales and purchases every day, it always amazes me the dearth of skills in the marketplace, which can ultimately make a huge difference to people's lives when moving home.
If you find yourself in a similar position and would like to discuss strategy, tactics and best practice when making an offer on a property, please feel free to get in touch and I will gladly help you if I can.
Glyn can be contacted on 01952 432533 or by emailing g.mckenna@nockdeighton.co.uk
What a question! And it is of course one of the first questions a homeowner asks when they are looking to sell their home.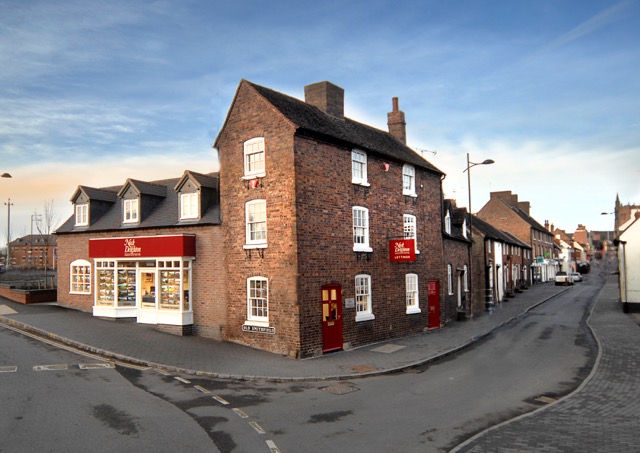 Estate agents are probably asked this question dozens of times a week, and here at Nock Deighton it often comes up in the first few minutes of any conversation with prospective clients.
But we understand. Price (along with lots of other things) does matter when it comes to selling your house.
How much a service costs naturally influences your decisions and what you hope to achieve in the long run.
As you can imagine though, the problem with answering this question is that every home and every client is different with differing hopes and expectations that need to be met.
That said, Michael Nettleton, sales and marketing director here at Nock Deighton, gives some price ranges to give you an idea as to what most people will spend when selling their house.
First and foremost, we have the question of the EPC (Energy Performance Certificate). These are a legal requirement and will generally cost in the region of £100 + VAT.  In addition, most providers will also include a floor plan of the property in their service which is great for applicants to use when looking at your home. It's also useful to note that an EPC is not required for listed properties.
In preparation for getting your home on the the market, It would also be prudent to invest in a third party professional photographer. With the old cliche "you never get a second chance to make a first impression", it's absolutely crucial that images of your home are presented to the highest standard. With even the most humble home worth upwards of £100,000, investing an extra £150 in a professional photographer can make you thousands of pounds in the long run.
The big decision is your choice of agent. The market is awash with with agents of varying skills, abilities and business models. Included in that mix are the new breed of online agents who offer something different altogether.
Let's look at how online agents work their charges out. Their business model is based on a very different type of sale.  A traditional sale meant the money was paid upon exchange of contracts, but with the new breed of online agents the money is paid upfront with no link to performance.
This business model is geared towards listing houses, so it's not necessarily mission critical to actually agree sales on them. Then add some small print and significant up-charging of additional services (having a 'For Sale' board, premium advertising on Rightmove, solicitors referral fees of £300-£500). It's a very interesting model and probably only right for a small demographic of home sellers.
Like all things though, what all agents are actually selling is time. The fee paid to the online agents is purchasing enough time to list your home on the market and upload it to Rightmove and Zoopla. This will be enough for some, but will perhaps come with a financial health warning to most.
Looking at the traditional 'High Street' agents, fees can vary from anything between 0.75% to 1.5% + VAT made payable upon exchange of contracts (i.e. when you have a legally binding contract with the person buying your house).
Broadly speaking, agencies tend to fall into one of two categories: volume-based or service-based. Both versions have their merits, and both can be equally profitable and effective for the owner of the agency.
At the lower end of the fee spectrum, the agency will need to cut its cloth accordingly and the sales team will be targeted with handling a larger number of clients per head. Whilst the willingness will undoubtedly be there, the ability to take a proactive approach to the sale and marketing of your home will be difficult. Saving money on fees can be easy, but be careful that such a saving isn't offset by a disappointing sale price.
At the top end of the market are those agents charging 1.5% + VAT. With a much more bespoke and personal service, such an agent will look to be much more proactive, skilled and will take the time to achieve for you the best results possible. A touch more expensive perhaps, but a skilled negotiator can easily add 5% value to the final sale price realized. It is no coincidence that wealthy people tend to gravitate to the better rather than cheaper agents.
From the outside, many agents can look the same, but if unclear, the fees quoted will generally give a good indication of where the agency sits on this spectrum.
If you would like to get in touch and discuss making a choice of agency, please feel free to get in touch on 01952 432533 as I have a number of hints and tips to look for when making the decision.
Tile Cottage is nestled in a secluded location between Cleobury Mortimer and Kidderminster, and it didn't stay on the market for long after being put up for sale.
Looking at these pictures, you can see why…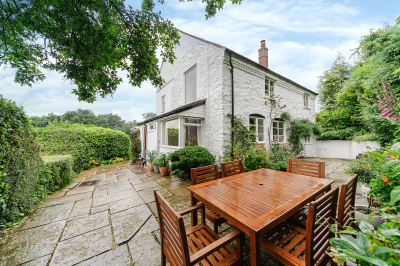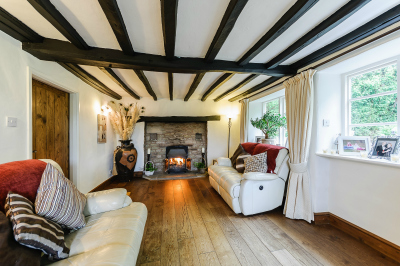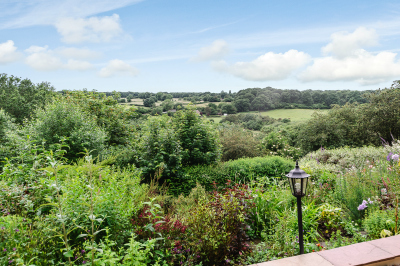 In just over a month, after 11 viewings and two offers, it was sold and Erica Hinwood, of Nock Deighton's Kidderminster office, said more properties were needed.
She said: "The biggest feature of 2016 was the lack of properties coming onto the market, and we had a number of instructions like this which sold within weeks.
"The housing market has remained steady and it is a very good time to put your house up for sale because we have buyers ready and waiting."
For more information, contact the Nock Deighton sales team on 01562 745082.
Here are the Christmas and New Year opening hours for the Nock Deighton offices - we would like to wish all of our clients old and new a very Merry Christmas!
Thursday 22nd December 2016 - 9:00am to 5:30pm
Friday 23rd December - Closed
Christmas Eve - Closed
Christmas Day - Closed
Boxing Day - Closed
Tuesday 27th December 2016 - Closed
Wednesday 28th December 2016  - 10:00am to 4:00pm
Thursday 29th December 2016 - 10:00am to 4:00pm
Friday 30th December 2016 - 10:00am to 4:00pm
Saturday 31st December 2016 - Closed
New Year's Day - Closed
Monday 2nd January 2017 - Closed
Tuesday 3rd January 2017 - 9:00am to 5:30pm
Here's another success story from the Nock Deighton sales team.
This beautiful cottage has the best of both worlds - in easy reach of Telford, with stunning countryside views - and was sold within eight days of going on the market. The detached three-bedroom house, in The Humbers, had an asking price of around £305,000 and achieved a sale price very close to that after seven viewings.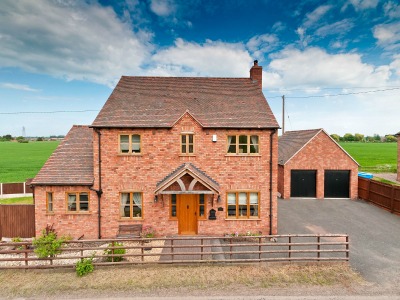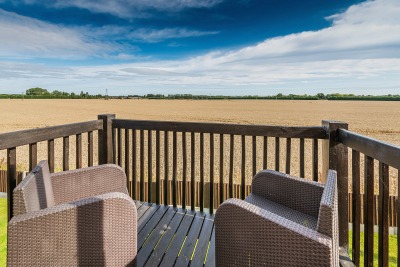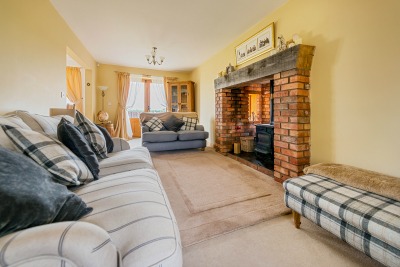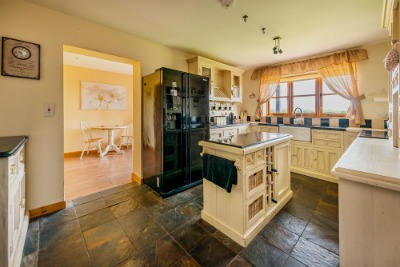 Tom Skelley, manager of the Nock Deighton Telford office, said: "This area of Telford is always very popular because of its semi-rural location, and when a house is as well-presented as this, it will sell quickly.
"We are seeing a lot of properties attracting healthy offers at the moment because buyers are very keen to get moving - especially with Christmas on the horizon. With a lack of new stock coming onto the market, which has been the case for some time now, you can expect a lot of interest if you put your house up for sale at this time of year."
For more information about how Nock Deighton can help sell your house, call Tom on 01952 292300.
This lovely family home sold in less than two weeks - and we need more to meet the demand from buyers.
Church View in Ditton Priors, near Bridgnorth, only needed two viewings before being snapped up for very close to the asking price of £450,000.
You can see why the property was so popular when you look at these pictures, but we have buyers waiting for all kinds of properties all over the local area.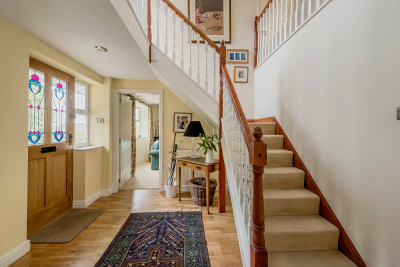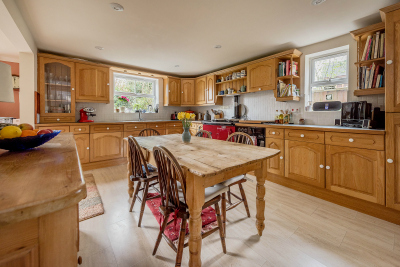 If you are thinking about putting your house on the market, why not give us a call to see how we can help? Call the sales team on 01746 767767.
With so many estate agents out there - and more appearing all the time with the advent of online agents - it can be difficult to tell them apart.
 
Michael Nettleton, sales and marketing director here at Nock Deighton, has the following advice...
 
"The question of what makes you so different to all the other agents out there is one we do get asked from time to time," he says
 
"I'm afraid there isn't a simple answer because there are lots of different factors involved, but it does highlight some interesting issues.
 
"In essence, estate agents sell their time and expertise - and the property industry has never been very good at explaining how the skills of a good agent can really help people sell their home.
 
"I suppose a simple answer to what the difference is between estate agents might be that some are just better than others.
 
"But the important thing to bear in mind is that while there are always cheaper options out there, a good agent can quite easily save you more money than it would ever cost you.
"One such example I witnessed recently involved a client who was happy to accept an offer on their property.
 
"We advised them that we felt we could get more, but obviously didn't want to jeopardise the deal. As a result of our skilled negotiating, the difference between the final agreed sale price and the original offer more than covered our fees and left us with a very happy client.
"Another example came from speaking with a gentleman who was very pleased at the savings he had made in agents fees by using the cheapest option possible.
 
"After looking at his property, I am sure the offer he had accepted was about £18,000 less than the property should have made.
"It's a generally accepted truism in the industry that the difference between a good agent and a bad one is worth about five per cent to the client.
"If you run the maths, that's a lot of money to risk on one of your most important assets."
They say you should never judge a book by its cover, but when you are viewing a house, first impressions are everything.
If your house is on the market, potential buyers will already have a good, bad or indifferent feeling about the property before they even knock on the door.
And that's down to "kerb appeal", as sales and marketing director at Nock Deighton, Michael Nettleton, explains.
"Buyers just can't help but be influenced by how the front of your house looks," he says. "So you need to think about your kerb appeal, ideally before you put your house on the market.
"We have even had clients who delayed putting their house up for sale until they had resurfaced their drive, and it was worth the wait because it sold in the first month.
"There are smaller touches you can make too, like making sure your windows are clean and the front door looks smart.
"Think about lighting if you are having evening viewings - a nice welcoming lantern next to the front door can make all the difference.
"It's all about presenting your home in the best possible way, so spend a little time sprucing up the front garden if you have one and make sure everything is spick and span."
Here's a recent success story from the Nock Deighton sales team - Old Wynd House in Cherry Tree Hill, Coalbrookdale.
The property sold in less than three weeks with a guide price of £400,000.
As you can see, it's a beautiful four-bedroom detached family home in a great location, and after four viewings we had two offers, one of which led to a sale!
2016 has begun with a fast start, so if you are considering selling your property this year, give us a call for a free no-obligation chat about how we can help you.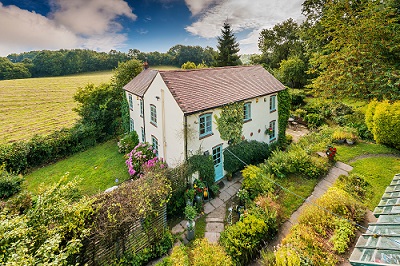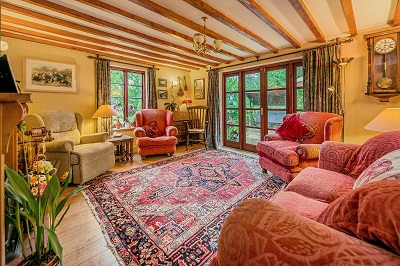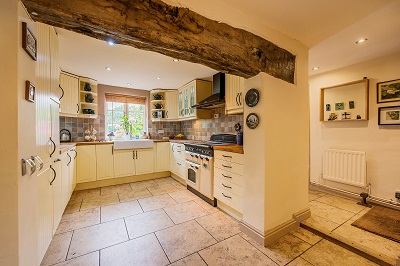 Welcome to the final Nock Deighton blog of 2015 when we complete our three-part Rightmove masterclass.
 
Internet portals like Rightmove are a vital part of your marketing strategy so it's important you work with your estate agent to get the most out of them.
 
We have already talked about the main image and pricing strategy, so now we come onto the property headline.
 
Michael Nettleton, sales and marketing director at Nock Deighton, explains all...
 
A lot of people don't even realise they can influence the headline given to their property on Rightmove, but you can. And you should!
 
Next time you're on Rightmove, have a read of the opening paragraphs and you'll see how similar many of them are - with the right advice from your estate agent you can really make yours stand out.
 
There are plenty of modern three-bedroom family properties benefitting from a central location. What makes yours different?
 
Be creative - use individual and unusual words that really capture the essence of your home. Is it the perfect home to raise a family with the added bonus of being able to grow your own vegetables in a beautiful garden? Then why not tell everyone!
 
Nock Deighton are one of Shropshire's longest-established estate agents, so please get in touch for any advice regarding buying or selling property.