The Government has announced that Client Money Protection (CMP) will be mandatory for all lettings agents across England.
Dawn Clarke, director of lettings and property management at Nock Deighton, who is also the regional spokesperson for ARLA (Association of Residential Letting Agents), heaped praise on the decision.
"This is fantastic news for landlords and tenants because CMP gives them protection in the event that a lettings agent misappropriates their money," she says.
"We have been part of ARLA Propertymark's campaign to give more support to landlords and tenants in this way so we are delighted.
"It is another step towards the lettings industry becoming more regulated, which is a positive move for everyone involved - reputable lettings agents, landlords and of course tenants."
David Cox, chief exectutive of ARLA Propertymark, said: "This is an argument we have been making for some time alongside Baroness Hayter and Lord Palmer. Working together we have managed to convince the Government of the merit of compulsory CMP."
Baroness Hayter, a Labour peer who has championed the measure, added: "The working group, chaired by Lord Palmer and myself, looked carefully at whether CMP should be mandatory for all agents handling client money.
"The evidence was overwhelming, and we recommended the government use its reserve powers to implement this.
"We are therefore delighted that the Government has accepted our recommendation as it will ensure tenants and landlords alike are provided with extra security in the lettings process.
"May I also extend special thanks to ARLA Propertymark for its role in marshalling the industry to back the measure and for providing the working group with real 'on the ground' evidence for why mandatory CMP is so desperately needed."
The Council of Mortgage Lenders has just undertaken the largest-ever survey of landlords, and the lettings and property management team at Nock Deighton have been sifting through the results.
Dawn Clarke, director of lettings and property management at Nock Deighton, said the survey made for interesting reading.
"The key trend that struck me was that the majority of landlords said they were looking to gradually decrease their property portfolios over the coming years," she said.
"But interestingly, only 21 per cent of landlords said the reason for wanting to reduce their stock was down to tax changes.
"There was a higher proportion of people blaming tax changes among those with buy-to-let mortgages though, so they are starting to have an effect."
Dawn said the statistics about landlord profiles gave some useful background into a "typical" landlord.
"According to the survey, half of landlords own their properties outright and 62 per cent own just one property," she said.
"A typical landlord is over the age of 55 and tends to own properties close to their own home, which seems to fit with our client database.
"Another interesting statistic was that about a quarter of landlords entered the market purely because circumstances worked out that way, rather than it being a strategic financial decision.
"Having said that, the motivation behind many people's decision to become a landlord was creating a pension pot or future investment, which is definitely the case for lots of our clients."
For more detailed advice about property investments in Shropshire and Worcestershire, contact Dawn on 01952 290163.
As we bask in the long, hot summer days (we wish!), many of us will spend a lot of time in our gardens.
But who's responsibility is it to keep a garden in good order when the property is rented - the landlord or the tenant?
Dawn Clarke, director of lettings and property management at Nock Deighton, says it's an issue which needs addressing right at the start of a tenancy.
She said: "Ultimately, it's up to the landlord to decide who maintains the garden but the majority of landlords we work with give responsibility to their tenants.
"Landlords can consider employing a gardener to keep on top of things, or having a specific agreement so the tenant just has to keep the lawn in good order while the landlord has responsibility for everything else.
"As with any other aspect of the property, the important thing is to establish the ground rules at the beginning to ensure there are no disagreements further down the line."
For more advice about lettings and property management, give Dawn a call on 01952 290163.
The average rent on new tenancies has risen by just over five per cent nationally over the past year - good news for landlords and those considering a property investment.
 
The national Homelet Rental Index figures have not come as a major surprise to the property management team here at Nock Deighton, as we have seen demand for rental property continue to rise so it's only natural that rents will increase.
 
Here in Shropshire we are finding that rental accommodation is being snapped up by tenants very quickly, and as house prices continue to rise, rents will follow.
 
It's positive news for landlords who can use the increased rents to cover the various tax increases they are having to deal with.
 
Property is still a very wise investment for those with the means to do so, because the demand for rental property is showing no signs of slowing down.
 
The figures issued by the Homelet Rental Index show the average monthly rent is now £764, 5.1 per cent higher than this time last year.
 
For more information and advice about property management, contact Dawn Clarke or a member of her team on 01952 290163.
The controversial 'Right to Rent' legislation has recently come into force, creating another legal hoop for landlords to jump through.
The new rules mean it is the landlord's responsibility to ensure their tenants can legally rent a property in the UK. So landlords need to check their prospective tenant's legal documents which show they have a right to live in the country.
Dawn Clarke, head of property management and lettings at Nock Deighton, said landlords should be doing these checks as standard procedure anyway but the new legislation placed an extra burden on them.
She said: "The Right to Rent legislation has certainly created waves in the industry because many feel that landlords are being put in a difficult position.
"The legislation states that landlords are responsible for ensuring that their tenant's documents are genuine, and people opposing the scheme say it's unfair to expect landlords to be 100 per cent sure that a passport is not a forgery.
"We have always advised our landlords to take copies of passports and other legal documents before a tenancy is agreed, so if you already doing these checks as a matter of course the new legislation should not be too onerous.
"However, if anyone is concerned they are welcome to give us a call for more advice."
The property management and lettings team can be contacted on 01952 290163.
If you are a landlord, your rental property is a big investment so it makes sense to keep it in a good condition, which will not only help to retain its value but also cut down on the amount of costly repairs in the future.
 
The property management team here at Nock Deighton manage over 700 properties across Shropshire, and here are their tips on how to keep on top of things.
 
Invest time and money
Make sure you dedicate enough time to keeping your property in good condition and accept that you will have to pay for its upkeep, which will save expensive repair bills in the long run. A good tip is to put aside a few months' rent to cover emergencies, or if your tenant unexpectedly leaves.
 
Shop around
You get what you pay for and with property maintenance, cutting corners or buying cheap materials often works out more expensive in the end. Make sure you get plenty of quotes from reputable tradespeople so you are getting the most cost-effective job. Websites like checkatrade.com are a good place to start.
Build good relationships
It's highly likely that you will work with the same tradespeople regularly, so keep your relationships friendly and productive. Try to build up more than one contact in each trade, so you have someone to fall back on if your regular person is not available.
Act quickly
Don't be tempted to bury your head in the sand and hope a problem will sort itself out. It won't go away and will just end up costing you more. Following the introduction of new legislation this year, if don't respond to a repair issue that your tenant has reported in writing within a reasonable timescale, you may not be able to serve a Section 21 Notice.
Service regularly
Similarly to the last point, don't avoid servicing boilers and cookers. They need frequent servicing to keep them legally safe and reduce the chances of mechanical problems.
Carry out inspections
Make sure you know how your property is looking by inspecting it regularly. You can't rely on your tenants to carry out basic repair jobs as they sometimes won't know how to, or will be worried that they might make things worse. They also won't always tell you about a problem, so don't leave your investment out of sight and out of mind.
 
For more helpful tips about property management, call the Nock Deighton lettings team on 01952 290163.
So October has arrived! The Deregulation Act has come into force, and the lettings team at Nock Deighton is concerned about how it will affect landlords and tenants.
 
There is still some confusion in the industry about how the new rules will be enforced - and Dawn Clarke, our director of lettings and property management and regional spokeswoman for ARLA (Association of Residential Letting Agents) has called for more clarity.
 
She said: "The Deregulation Act is a significant piece of legislation for landlords and it really hasn't been handled very well.
 
"Put simply, the Act means that landlords will potentially be open to more litigation and risk, so it's important that anyone managing a property gets up to speed with the details as quickly as they can.
 
"As of October 1, landlords will need to provide what the Act calls an 'adequate' response to any repair request within 14 days or risk losing the right to serve a Section 21 notice if a future eviction is required.
 
"For a response to be deemed adequate it will need to meet certain criteria, such as being in writing rather than a phone conversation, and the landlord will need to confirm what work will be carried out and when.
 
"One of the grey areas though is what timescale repairs will need to be carried out in. The new law says a 'reasonable' timeframe will have to be given, but does not say what a 'reasonable' timeframe is.
 
"There are other complicating factors too, such as the vulnerability of tenants and what the actual complaint is about, so it's not surprising that a lot of people are confused about how things are going to work.
 
"Ultimately, if a response is not deemed 'adequate', the council can step in and serve an emergency remedial notice which would mean a landlord would be unable to use the Section 21 process for six months.
 
"We are calling for the Government to clarify exactly how the Act is going to be implemented and we are advising any landlords who have concerns to contact their letting agent."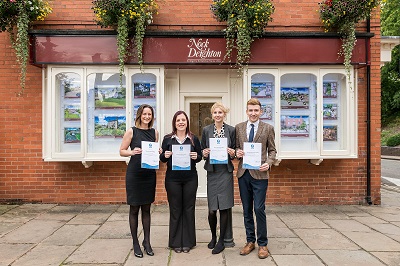 We are very proud to announce that four of our lettings staff have expanded their knowledge of the industry by passing their latest round of technical qualifications.
Staff from Telford, Kidderminster and Bridgnorth have passed their Level 3 Technical Award in Lettings and Property Management, which qualifies them for full membership of the industry professional body ARLA (Association of Residential Lettings Agents).
Naomi Williams from Telford, Chad Douglas-Colhoun from Bridgnorth, and Erica Hinwood and Coralie Walrond from Kidderminster, can all now add MARLA to the end of their name as qualified members of the association.
Being a member of ARLA means they are fully aware of the very latest updates in the world of lettings and property management, and are able to offer expert advice to clients.
All four members of staff have joined Nock Deighton within the past 18 months, and are embracing the company's passion for encouraging them to gain additional qualifications to ensure they stay on top of the constantly changing regulations.
Dawn Clarke, lettings and property management director, said: "We are fully committed to empowering our staff to learn as much as they can about the lettings industry so they are able to then pass that knowledge on to our landlords and tenants.
"I would like to say a big congratulations and well done to Naomi, Chad, Erica and Coralie who have all worked very hard to pass their exams.
"They now have an even better understanding of the industry and how they can best help their clients achieve the best returns on their property investments."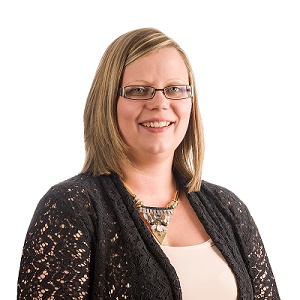 Ironbridge estate agents, Nock Deighton, has expanded its team with the addition of a new lettings manager as demand for rental property continues to grow.
Laura Carlon has joined the Nock Deighton Ironbridge lettings office to provide a dedicated expertise for landlords and tenants in the area.
Laura has a wealth of experience in property management, having worked at Nock Deighton for more than 20 years, and is a qualified member of ARLA (Association of Residential Letting Agents) and APIP (Association of Professional Inventory Providers).
Dawn Clarke, director of lettings and property management, said: "We feel that Nock Deighton has developed an excellent reputation for Telford lettings and property management.
"Demand is growing on an almost daily basis for Ironbridge rental property, so Laura will provide a dedicated service to landlords, tenants, and investors looking for buy-to-let property in the area."
Laura added: "It's a wonderful opportunity and I am looking forward to meeting clients old and new to support and advise them in all aspects of property management in the Ironbridge market."
Nock Deighton manages more than 600 houses - equating to about £90 million worth of stock - and Dawn said the Telford lettings market was going from strength to strength.
"Telford is a desirable place to live on its own merits, but the combination of such a lovely environment with good transport links to Birmingham makes it a hotspot for rental accommodation," she said.
"We have hundreds of investors just waiting for the next property to come onto the market because demand is so high - particularly for Telford lettings and the Ironbridge area."
For more information contact the Ironbridge office on (01952) 432533.
Did you know that the property management team here at Nock Deighton manages more than £90 million worth of properties across Shropshire and Kidderminster?
 
And it's not enough to meet the current demand from investors looking to get into the buy-to-let market.
 
We manage more than 600 homes, but changes to government legislation means they are in high demand.
 
Dawn Clarke, Bridgnorth and Telford lettings and property management director, said: "The government's pension reforms mean many people are looking to invest in housing as a way of ensuring they have money put aside for later in life.
 
"This, combined with the continuing growth of the buy-to-let market, means we are constantly on the look-out for more properties.
 
"The ones we manage vary widely, from large eight-bedroom properties which have acres of ground in rural Shropshire, to a one or two-bedroom flat in Telford town centre - we can help manage any kind of investment property and they are in demand.
 
"On average they add up to more than £90 million worth of housing, but demand is so great we are eager to hear from people who have a property which they would like to rent out."
 
Traditionally there is a pre-election slowdown in the property market in the run up to a general election - but this year saw no such easing in our area.
 
Dawn said despite slow markets elsewhere, Shropshire had been particularly busy - especially in the Telford and Bridgnorth areas where demand is very high.
 
For Nock Deighton 2015 is looking to be one of the busiest years in some time because for those who did wait until a government was in place, they are now finding themselves in a packed market.
 
"Potential buyers have been waiting for the right property to come along so we did not see any slowdown in the run up to May," Dawn added.
 
"But naturally we did also see a significant surge of activity when the election was over - the Shropshire buy-to-let market is the busiest it has been in the last five years."
 
Nock Deighton has offices in Telford, Ironbridge, Newport, Bridgnorth, Ludlow, Cleobury Mortimer, Shrewsbury and Kidderminster and provides a full range of services for anyone buying, selling or renting a house in the area.
We would like to say a big welcome to Cleobury Mortimer and Kidderminster who have joined the Nock Deighton family.
 
The offices join our existing teams in Ludlow, Bridgnorth, Shrewsbury and Telford after the company acquired the Farlow Estates offices in each town.
 
We are delighted to have moved into Cleobury Mortimer and Kidderminster, with firm plans to grow the sales and lettings services in each area.
 
Manager at the Cleobury Mortimer office in High Street, Katie Key, said the team was very positive about the future.
 
She said: "Nock Deighton has a fantastic reputation so our existing clients who we manage properties for have been more than happy with the change.
 
"The company has almost 200 years of experience of letting, buying and selling houses in Shropshire so we are looking forward to embracing that here in Cleobury Mortimer.
 
"There is a strong property market here because the town is doing so well. There are very few empty shops and it's a thriving market town.
 
"The schools are very popular, which is a big draw for families, and the recent new development at Cleobury Park is helping to push things along too, so it's a great place to buy and sell property."
 
The Nock Deighton office is relaunching its "lettings board" which will display properties available for rent - and Katie urged people to get in touch if they were interested in letting their property in Cleobury Mortimer.
 
Manager at the Kidderminster office in Coventry Street, Erica Hinwood, said the branch was looking to expand by offering sales as well as lettings.
 
She said: "Farlow Estates was purely a lettings agency in Kidderminster, but Nock Deighton is well established in lettings and sales so we are keen to embrace that.
 
"It's exciting to be launching our sales services in Kidderminster because the town has a really buoyant property market and we are confident we will be a valuable addition to the estate agent community.
 
"Kidderminster is a fantastic place for investors to buy property to let because it's a reasonably-priced market and it's a popular town for tenants.
 
"It's in the commuter belt for Birmingham and there are lots of employment opportunities in very easy reach.
 
"From a landlord's point of view Kidderminster has to be one of the best towns in the midlands because you can buy a property at a reasonable price and get a really good yield on your investment.
 
"We are expecting a really busy year and are looking forward to it immensely."
Have you ever thought about being a landlord?
 
The property market in Shropshire - and Telford in particular - is ripe for buy-to-let investors at the moment, and you can make a really strong return on your investment with the right property.
 
But as with most things in life, managing a property can be time-consuming and complicated, which is why it's important to have a good team in place to help.
 
Director of lettings and property management at Nock Deighton, Dawn Clarke, spoke to a group of would-be investors at an event recently to give them some advice about the pros and cons of being a landlord.
 
And we thought we would share her tips for people looking to buy a property to let in Telford, or anywhere else in Shropshire, on some Nock Deighton blogs.
 
In this blog, Dawn talks about location. Dawn, it's over to you…
 
"Telford is a great place to rent property because there is a good range of property types available and so much movement in industry – there is always a high demand for properties to rent in Telford.
 
"Returns on investment can range between four and ten per cent gross, depending on the type of property and its location, which means there are options for a wide range of investors.
 
"The most important aspect of a rental property is its location - think about the kind of tenants you want to target and buy in that area.
 
"For instance, if you are looking for professionals, a tired-looking house in walking distance of a train station, which can be spruced up relatively easily, is likely to be more of a sound investment than a recently-refurbished house in a town without a train link.
 
"We often speak to people who bought a house in an area they might like to live in themselves without thinking about the area in a dispassionate way.
 
"It might sound obvious but you need to remember it won't be you living there - you need to buy the right house for your potential tenants, and then ask yourself 'would I like to live there if I were them'.
 
"We have years of experience in letting and property management in Shropshire and very happy to talk to potential investors about suitable properties and expected returns, before they make any decisions - just give us a call or pop into the office for a chat."
 
Dawn and her team can be contacted on 01952 290163.
The buy-to-let market is enjoying a resurgence, with letting agents at Nock Deighton reporting a major rise in activity in recent weeks.
The teams in Telford and Bridgnorth in particular say that the first three months of this year have seen a 60% rise in investors looking for suitable properties compared to last year.
Dawn Clarke, lettings director, said Shropshire was a popular place for people looking for buy-to-let properties.
She said: "We have seen a noticeable rise in people buying rental properties and there is certainly a clear demand in Shropshire.
"Telford and Bridgnorth are particularly popular due to the employment opportunities in the area, as well as being in easy reach of Wolverhampton and Birmingham. Demand is outweighing supply, and there is always a constant flow of enquiries coming through.
"We have tenants waiting for the right property, so our advice for anyone looking to buy or sell a property which might be suitable to rent is to go for it - the market is buoyant."
With 30 years' experience in the Shropshire lettings market, Dawn can provide expert and valuable advice on the most suitable properties to invest in, expected rental income and how best to prepare your property for letting, with no obligation.
So if you are thinking about letting your home in Shropshire, please get in touch.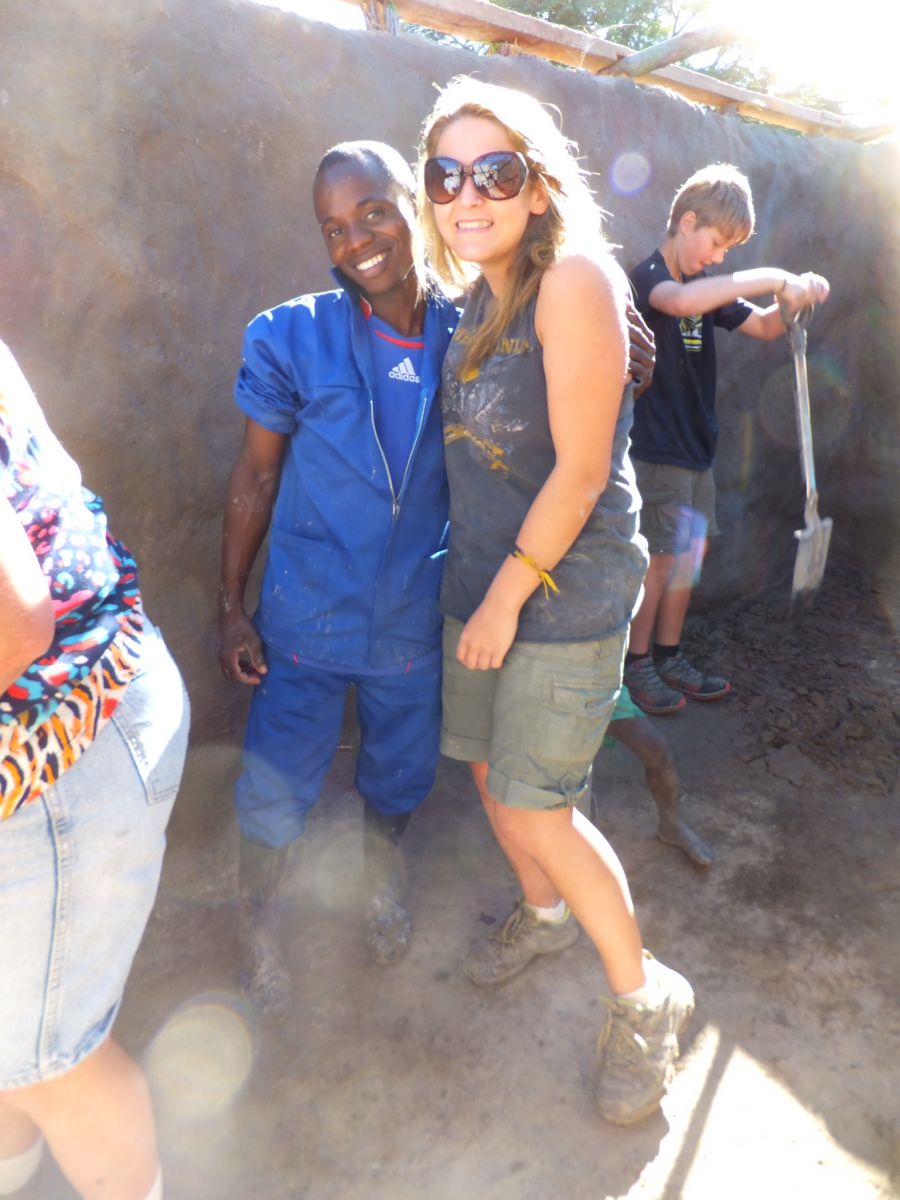 Our Telford lettings manager is leaving her home comforts behind and jetting off to Africa to work with some of the poorest people in the world.
Zoe Bakehouse has secured a place with the International Citizen Service to volunteer for three months in Uganda.
She will be with an organisation called Restless Development, which supports communities in Africa to help educate young people so they can work their way out of poverty.
The two main aims of the project are to raise awareness among young people about HIV, AIDS and sexual health, and to address youth unemployment.
It will be a world away from Zoe's nine to five job of helping people rent houses in Telford, and the 24-year-old said she was relishing the challenge.
"It's something I have always wanted to do," Zoe said. "I have been out to Africa before to help build homes and it changes your perspective on life for sure. Since then I have been keen to go out again to help in any way I can, and I am really pleased to have a got a place with the International Citizen Service.
"It's a project specifically for young people to work with similar-aged volunteers from Uganda to help them make a positive change for their country, which is an amazing opportunity."
Zoe is due to fly out in April and is busy organising fundraising events to raise £800 in sponsorship to help support the project.
She added: "The money raised goes directly to the Restless Development organisation to allow them to continue their vital work - it's not to pay for our flights or accommodation, which is funded by the Government.
"Everyone at Nock Deighton has been really supportive and are rallying around to donate money, which I'm massively grateful for. I am organising everything from cake sales to pub quizzes and would like to say a big thank you to everyone for their help."
A pub quiz is taking place at The Bridge Inn, in Newport, on March 22 at 7.30pm for £2 per person, with all proceeds going to Zoe's fundraising efforts.
For more information and to make a donation, go to www.justgiving.com/zoe-bakehouse
Good luck Zoe!
More than half of UK tenants have problems with their landlords, with repairs taking longer than they should and some not being done at all, according to a new report.
 
The Shropshire-based regional spokeswoman for ARLA (Association of Residential Letting Agents), Dawn Clarke, said unlicensed letting agents were "tarnishing the industry's reputation".
 
The association has just published the findings of a report into the satisfaction,  or otherwise, of tenants, and Mrs Clarke said the results were worrying.
 
She said: "The main issue that came from the research was that people are having to wait too long for problems to be sorted by their landlord or letting agent. The average wait for repairs to be be carried out was 36 days, and one in seven tenants said their reported problems never got fixed at all.
 
"This kind of service is not acceptable, which is why we are urging tenants to make sure their letting agent is licensed. The survey found that two-thirds of people did not even consider whether their agent was licensed, which is worrying.
 
"It's important that people look for the ARLA logo because in order to be licensed, letting agents must have the highest standards of professionalism and customer service."
 
Mrs Clarke, who heads up Nock Deighton's residential lettings team, said rogue letting agents were a still a problem in the property industry.
 
"To be frank, they are tarnishing the industry's reputation and we need to crack down on them," she said. "The best way to do that is by raising awareness among house hunters so they only use licensed agents to ensure they get the best possible service."
 
For those who didn't consider whether their agent was licensed, more than half (54%) said it didn't cross their mind to check, while nearly a quarter (23%) did not know that letting agents should be licensed. One in ten (12%) wrongly assumed that all letting agents were licensed so did not know the difference in standards they can expect.
 
David Cox, managing director of ARLA, said: "Our home is our castle, and there is no reason for it to not be fit for a king. Just because you rent a property it should not impact your levels of enjoyment, especially as there is such a high price to pay for renting.
 
"For anyone looking to rent, there are basic boxes to tick to ensure you receive the best possible end result – and this starts with choosing your letting agent and landlord. Choosing an unlicensed letting agent could leave tenants with a long list of problems."