The Government has announced that Client Money Protection (CMP) will be mandatory for all lettings agents across England.
Dawn Clarke, director of lettings and property management at Nock Deighton, who is also the regional spokesperson for ARLA (Association of Residential Letting Agents), heaped praise on the decision.
"This is fantastic news for landlords and tenants because CMP gives them protection in the event that a lettings agent misappropriates their money," she says.
"We have been part of ARLA Propertymark's campaign to give more support to landlords and tenants in this way so we are delighted.
"It is another step towards the lettings industry becoming more regulated, which is a positive move for everyone involved - reputable lettings agents, landlords and of course tenants."
David Cox, chief exectutive of ARLA Propertymark, said: "This is an argument we have been making for some time alongside Baroness Hayter and Lord Palmer. Working together we have managed to convince the Government of the merit of compulsory CMP."
Baroness Hayter, a Labour peer who has championed the measure, added: "The working group, chaired by Lord Palmer and myself, looked carefully at whether CMP should be mandatory for all agents handling client money.
"The evidence was overwhelming, and we recommended the government use its reserve powers to implement this.
"We are therefore delighted that the Government has accepted our recommendation as it will ensure tenants and landlords alike are provided with extra security in the lettings process.
"May I also extend special thanks to ARLA Propertymark for its role in marshalling the industry to back the measure and for providing the working group with real 'on the ground' evidence for why mandatory CMP is so desperately needed."
The Government has announced it wants to ban letting agents from charging fees to tenants.
 
This may seem like a good idea at first glance, helping to save tenants money, but industry experts here at Nock Deighton say it is more likely to end up costing them more in the long-run.
 
Dawn Clarke, Nock Deighton's director of property management and lettings, says the announcement by the Chancellor, Philip Hammond, in his Autumn Statement could give people renting a house in Shropshire an unwelcome surprise.
 
She says: "This is devastating news for letting agents and is very unlikely to have any benefit for tenants in the long-term.
 
"The fees which the Government wants to ban cover a wide range of costs, and those will now have to be met by agents elsewhere.
 
"The vast majority of these fees pay for a range of critical checks and surveys, and these costs will most likely be passed on to landlords who will raise rents to pay for them - ultimately increasing costs for the tenant.
 
"We would agree with the Association of Residential Lettings Agents (ARLA)'s view that this is likely to have a knock-on effect on the rental property market.
 
"As usual, this is a policy designed to stop exploitative agents taking advantage of tenants which will actually penalise good letting agents who provide an excellent service to both landlords and tenants."
As we bask in the long, hot summer days (we wish!), many of us will spend a lot of time in our gardens.
But who's responsibility is it to keep a garden in good order when the property is rented - the landlord or the tenant?
Dawn Clarke, director of lettings and property management at Nock Deighton, says it's an issue which needs addressing right at the start of a tenancy.
She said: "Ultimately, it's up to the landlord to decide who maintains the garden but the majority of landlords we work with give responsibility to their tenants.
"Landlords can consider employing a gardener to keep on top of things, or having a specific agreement so the tenant just has to keep the lawn in good order while the landlord has responsibility for everything else.
"As with any other aspect of the property, the important thing is to establish the ground rules at the beginning to ensure there are no disagreements further down the line."
For more advice about lettings and property management, give Dawn a call on 01952 290163.
The controversial 'Right to Rent' legislation has recently come into force, creating another legal hoop for landlords to jump through.
The new rules mean it is the landlord's responsibility to ensure their tenants can legally rent a property in the UK. So landlords need to check their prospective tenant's legal documents which show they have a right to live in the country.
Dawn Clarke, head of property management and lettings at Nock Deighton, said landlords should be doing these checks as standard procedure anyway but the new legislation placed an extra burden on them.
She said: "The Right to Rent legislation has certainly created waves in the industry because many feel that landlords are being put in a difficult position.
"The legislation states that landlords are responsible for ensuring that their tenant's documents are genuine, and people opposing the scheme say it's unfair to expect landlords to be 100 per cent sure that a passport is not a forgery.
"We have always advised our landlords to take copies of passports and other legal documents before a tenancy is agreed, so if you already doing these checks as a matter of course the new legislation should not be too onerous.
"However, if anyone is concerned they are welcome to give us a call for more advice."
The property management and lettings team can be contacted on 01952 290163.
The head of property management here at Nock Deighton is welcoming plans to give tenants the power to sue their landlord if the accommodation is in poor condition.
A new Government Bill has just its second reading in Parliament which would resurrect a disused law designed to protect tenants from living in sub-standard conditions.
Dawn Clarke, director of lettings and property management, said the review was long overdue.
She said: "The Homes (Fitness for Human Habitation) Bill will update an antiquated law which gave tenants the right to a decent home if the rent was less than £52 a year, or £80 in London.
"It was last amended in 1957 and clearly those rent limits are ridiculous in the present day, so the law fell into disuse.
"If the new Bill comes into effect, it would help raise the standards of rented accommodation where necessary, as well as providing extra protection for tenants from some landlords who avoid carrying out essential repairs."
Dawn is the regional spokesman for the Association of Residential Letting Agents (ARLA) and has worked in the industry for more than 30 years.
She said: "The vast majority of landlords do a good job of maintaining their properties, especially if they work in tandem with a letting agent, but there are always some people out there who let their tenants down.
"This new law could give tenants real power to sue their landlord if their property is not fit to live in, which can only be a good thing as far as we are concerned."
So October has arrived! The Deregulation Act has come into force, and the lettings team at Nock Deighton is concerned about how it will affect landlords and tenants.
 
There is still some confusion in the industry about how the new rules will be enforced - and Dawn Clarke, our director of lettings and property management and regional spokeswoman for ARLA (Association of Residential Letting Agents) has called for more clarity.
 
She said: "The Deregulation Act is a significant piece of legislation for landlords and it really hasn't been handled very well.
 
"Put simply, the Act means that landlords will potentially be open to more litigation and risk, so it's important that anyone managing a property gets up to speed with the details as quickly as they can.
 
"As of October 1, landlords will need to provide what the Act calls an 'adequate' response to any repair request within 14 days or risk losing the right to serve a Section 21 notice if a future eviction is required.
 
"For a response to be deemed adequate it will need to meet certain criteria, such as being in writing rather than a phone conversation, and the landlord will need to confirm what work will be carried out and when.
 
"One of the grey areas though is what timescale repairs will need to be carried out in. The new law says a 'reasonable' timeframe will have to be given, but does not say what a 'reasonable' timeframe is.
 
"There are other complicating factors too, such as the vulnerability of tenants and what the actual complaint is about, so it's not surprising that a lot of people are confused about how things are going to work.
 
"Ultimately, if a response is not deemed 'adequate', the council can step in and serve an emergency remedial notice which would mean a landlord would be unable to use the Section 21 process for six months.
 
"We are calling for the Government to clarify exactly how the Act is going to be implemented and we are advising any landlords who have concerns to contact their letting agent."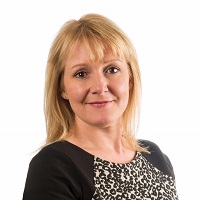 Calling all landlords: make sure your tenancy deposits are registered with a new national scheme as soon as possible or you could face a hefty fine.
Due to the newly introduced Deregulation Act, all deposits received before April 6, 2007, have to be registered with a Government approved scheme by June 23 so it is essential for landlords to act now to ensure they comply.
The Housing Act 2006 initially introduced the requirement to register deposits from 2007, and the new Deregulation Act now requires deposits to be registered for those tenancies which started prior to April 6, 2007.
Nock Deighton's lettings and property management director, Dawn Clarke, said landlords had largely welcomed the initiative.
"The main aim of the legislation is to ensure tenants' deposits are protected, and fair adjudications can be made at the end of each tenancy if deductions are proposed," she said.
"It means that both parties know where they stand, which is good news for everyone. However, the most important message for landlords now, is to make sure they register their deposits before the deadline of June 23.
"If they miss the deadline, landlords could be fined up to three times the value of the deposit, and restrictions can be placed on regaining possession of their property at the end of the lease.
"The stakes are high, so it should be a major priority for every landlord to make sure they comply with this new legislation."
There is a handy summary on the TDS website to check whether you need to take action, which can be viewed by clicking here.
Nock Deighton manages more than 600 homes across Shropshire and Kidderminster, and Dawn said demand was soaring for rental properties.
She added: "We have waiting lists for people looking to rent a property in Shropshire, so are advising investors to get in touch if they have a property which may be suitable for letting.
"We also have an excellent track record of matching property for sale with potential investors, because the market is so positive at the moment."
For more information contact Dawn and her team on 01952 290163.
More than half of UK tenants have problems with their landlords, with repairs taking longer than they should and some not being done at all, according to a new report.
 
The Shropshire-based regional spokeswoman for ARLA (Association of Residential Letting Agents), Dawn Clarke, said unlicensed letting agents were "tarnishing the industry's reputation".
 
The association has just published the findings of a report into the satisfaction,  or otherwise, of tenants, and Mrs Clarke said the results were worrying.
 
She said: "The main issue that came from the research was that people are having to wait too long for problems to be sorted by their landlord or letting agent. The average wait for repairs to be be carried out was 36 days, and one in seven tenants said their reported problems never got fixed at all.
 
"This kind of service is not acceptable, which is why we are urging tenants to make sure their letting agent is licensed. The survey found that two-thirds of people did not even consider whether their agent was licensed, which is worrying.
 
"It's important that people look for the ARLA logo because in order to be licensed, letting agents must have the highest standards of professionalism and customer service."
 
Mrs Clarke, who heads up Nock Deighton's residential lettings team, said rogue letting agents were a still a problem in the property industry.
 
"To be frank, they are tarnishing the industry's reputation and we need to crack down on them," she said. "The best way to do that is by raising awareness among house hunters so they only use licensed agents to ensure they get the best possible service."
 
For those who didn't consider whether their agent was licensed, more than half (54%) said it didn't cross their mind to check, while nearly a quarter (23%) did not know that letting agents should be licensed. One in ten (12%) wrongly assumed that all letting agents were licensed so did not know the difference in standards they can expect.
 
David Cox, managing director of ARLA, said: "Our home is our castle, and there is no reason for it to not be fit for a king. Just because you rent a property it should not impact your levels of enjoyment, especially as there is such a high price to pay for renting.
 
"For anyone looking to rent, there are basic boxes to tick to ensure you receive the best possible end result – and this starts with choosing your letting agent and landlord. Choosing an unlicensed letting agent could leave tenants with a long list of problems."
People living in rented properties in Shropshire need to ensure their letting agent is authorised to a redress scheme following the introduction of new regulations.
 
From October 1, anyone carrying out "lettings agency work" in England must belong to a Government-authorised redress scheme or face a fine of up to £5,000.
 
Dawn Clarke, head of our residential lettings team, is regional spokeswoman for ARLA (Association of Residential Letting Agents), and gives this advice:
 
"The reference to 'lettings agency work' includes anyone who is a letting agent, a relocation agent or a property management agent. All of these people must now belong to one of three schemes otherwise they are not able to continue in their role.
 
"The three current schemes include the Property Redress Scheme, the Property Ombudsman, and Ombudsman Services - Property.
 
"The lettings industry is quite rightly highly regulated, which is important when you are dealing with properties and people's standards of living.
 
"It is vital that tenants are aware of the deadline and they can then ensure they are using a letting agent who is meeting all of the standards needed."
 
For more information, call Dawn on 01952 290163 of visit www.arla.co.uk for details about the Association of Residential Letting Agents.
While there's a growing trend towards more flexible short-term commercial property leases lasting between five and ten years, for some firms, a traditional 25-year long-term lease is still the most attractive option.
Within such leases, rent reviews are commonly inserted at every third or fifth anniversary of the lease, to ensure that rents are adjusted to reflect the current market level, and are usually made on an 'upwards only' basis. With rent still taking up a significant proportion of a company's day-to-day operating costs, it's essential that business owners take action to make sure they aren't suddenly hit with a substantial and unexpected increase.
Tenants should start putting a strategy in place around 18 months before the rent review date as stated in the lease, starting with the appointment of a qualified Chartered Surveyor as their representative.
A Chartered Surveyor will examine the lease and any other relevant documents to confirm the time limits within which the tenant must respond to notices instigating the rent review and ensure compliance. This is a key starting point, because in certain cases, businesses have ended up paying dramatically inflated rents simply because they failed to respond within the specified time limit.
The Chartered Surveyor will also carry out a measured inspection of the property, and using their local knowledge and industry databases – including information usually inaccessible to the tenant –carry out in-depth market research and analysis into the cost of rents in the local area, prior to entering into negotiations with the landlord or their representative. Landlords will often base a proposed increase in rent on the most 'appealing' properties in an area, but these may not actually reflect the local rent levels – 'new' tenants are often given incentives so actually pay much lower rents than those advertised, while differences in lease terms such as restrictions on use and length of unexpired lease should also be taken into account. Chartered Surveyors can highlight these factors during the negotiations, and may be able to agree a reduction in the proposed rent, or even a nil increase, which could save the tenant thousands of pounds.
If a new rent cannot be agreed, the lease will include a procedure to settle any disputes. At this point, the Chartered Surveyor will appoint an independent third party as an arbitrator to help bring a speedy solution to proceedings.