Monday 28th December 2015 Closed – Bank Holiday 
Tuesday 29th December 2015 open 10.00am – 4.00pm
Wednesday  30th December 2015 10.00am –  4.00pm
Thursday  31st December 2015 Closed
Friday  1st January 2016 Closed – Bank Holiday
Saturday  2nd January 2016 Normal Opening
Monday 4th January 2016 Normal Opening – 9.00am – 5.30pm
The Directors of Nock Deighton & the wonderful people at Tanners (
http://www.tanners-wines.co.uk
) would like to congratulate Bridgnorth Letting Agent Chad Douglas-Colhoun for his exceptional performance.
Chad was instrumental in the office having a record month and the Directors would like to show their appreciation with this award..
If you would like to get in touch with Chad to find out more about the Bridgnorth lettings market, please feel free to get in touch on 01746 767 767 & 
c.douglas-colhoun@nockdeighton.co.uk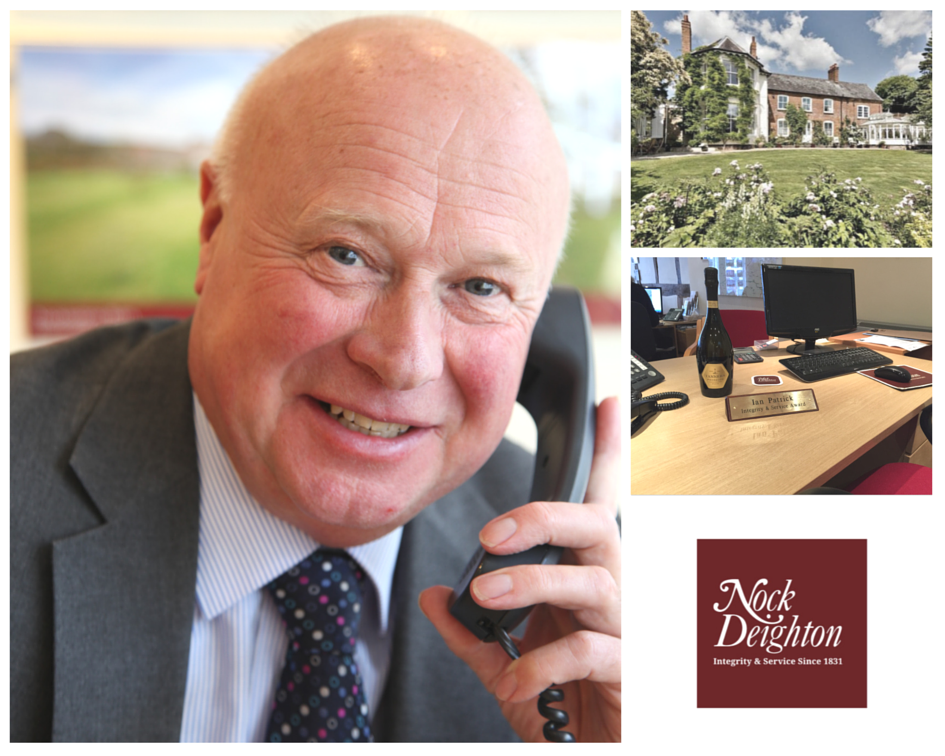 The Directors of Nock Deighton & the wonderful people at Tanners (
http://www.tanners-wines.co.uk
) would like to congratulate Ludlow Estate Agent Ian Patrick for his exceptional performance in July.
Ian successfully negotiated one of the largest sales in his career and a recent record for the firm.
If you would like to get in touch with Ian to find out more about Ludlow house prices, please feel free to get in touch on 01584 875 555 & 
i.patrick@nockdeighton.co.uk
How the right photography can make the world of difference to sell your house.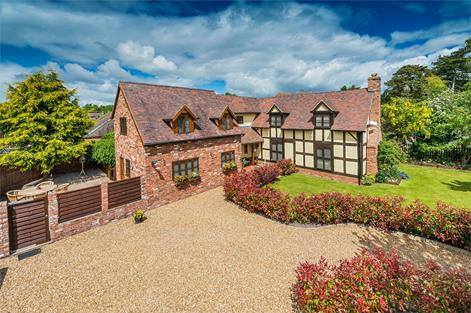 GETTING the attention of a potential buyer really starts with the quality of pictures of your house. People have high standards and little patience. If your imagery is not good enough, the buyer will simply move onto the next property.
Even if you have the perfect home, if we can't get people through the door, a sale is simply impossible to achieve.
Sadly, although a cliche, when it comes to houses, people really do 'judge the book by its cover'. If the images are dark, wonky, blurred, bins outside, cars on the drive, the list goes on! This will really chip away at the confidence of any would be purchaser. If the owner and the agent can't be bothered to create a good first impression, why should somebody take the time to view? 
People these days are cash rich but time poor. They will simply dismiss the property and move on to find something else.
The other key issue is the importance of how we present the Kitchens and Bathrooms. The main selling features of any home. Whilst they don't have to be the latest in styles, and they do need to look spacious and clean. Any picture you take will not be nearly as bad as the imagination of a buyer if no images are included at all!
It's amazing how many buyers lack imagination, so be warned. Do their job for them! Make sure all your imagery is bright, crisp and airy. The results will follow.
If you would like to discuss the marketing of your home.
Please feel free to get in touch.
Michael Nettleton Sales Director
07970 264568
''To all at Nock Deighton,
Thank you for looking after us as we bought our first home. You made it simple and stress free for us.
John & Dawn Southcombe
14 Racecourse Drive''
Looking for an Estate Agent in Bridgnorth?
Andrew, Kim and the team were really pleased to have helped this nice couple move into their first home together.
Congratulations, we wish you all the happiness in the world.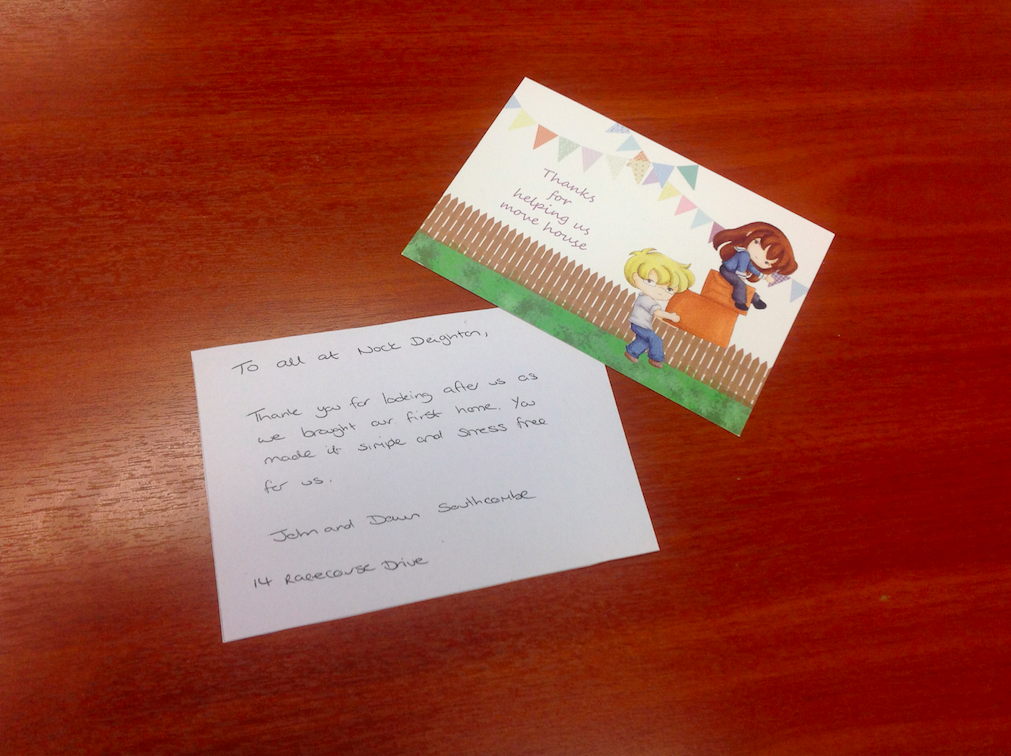 Another exceptional year from our expert team of Estate Agents in our Bridgnorth Office...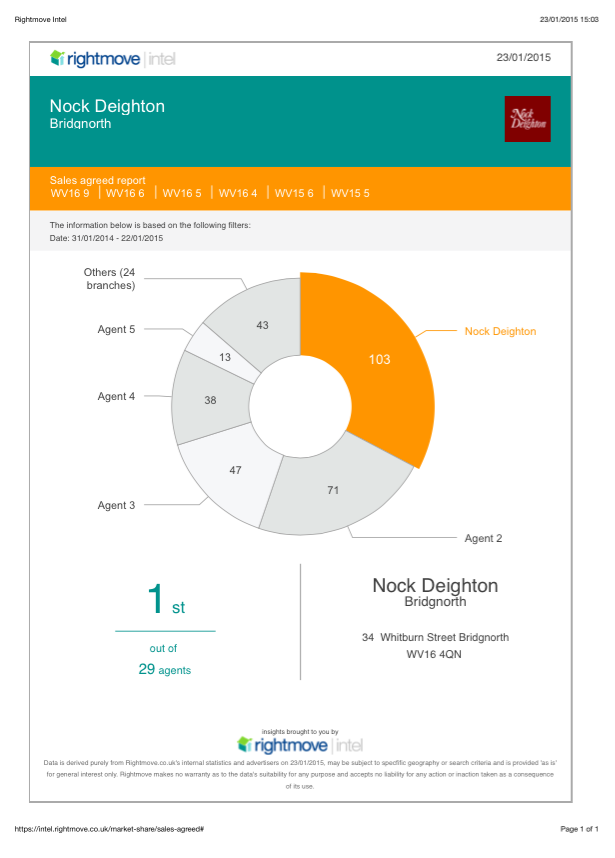 Our team put a great deal of emphasis on the importance of good advice, adjusting to the conditions of the local market and providing our clients with an exceptional platform for the sale of their home.
If you would like to book an appointment for our Sales Manager Andrew Ainge can help you sell your home in the Bridgnorth area, please get in touch on 01746 767 767.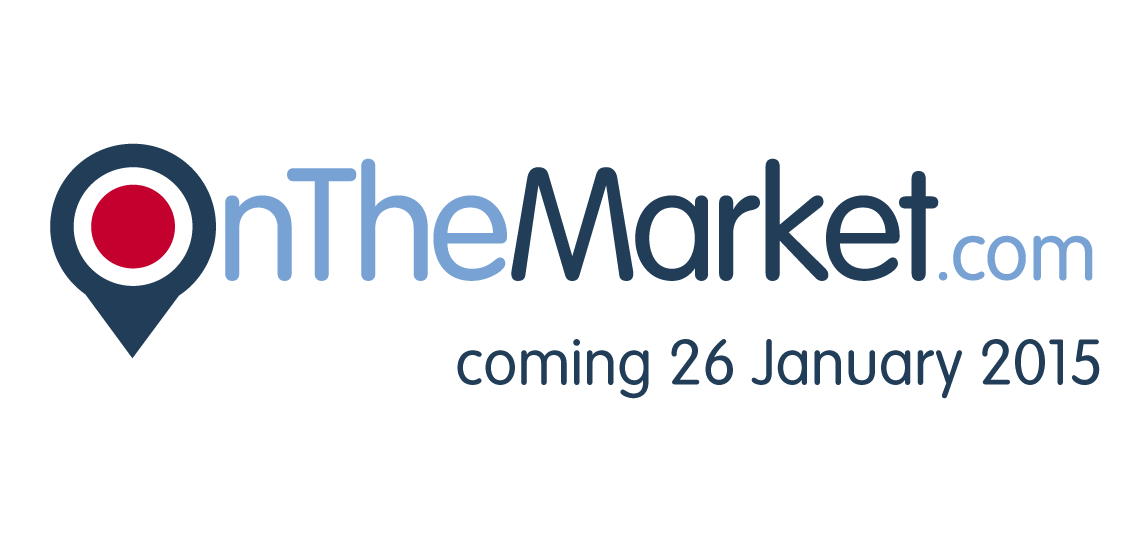 As part of our firms continual commitment to provide the best marketing for our clients properties, Nock Deighton are delighted to announce that we are joining the new property portal 'OnTheMarket.com'.
There has been a significant amount of investment in the portal since its conception and a national marketing campaign will be taking place on our televisions imminently.
With some regret, as part of the terms and conditions of membership, we have had to make the decision to give notice to Zoopla effective from the 26th January 2015.
The amount of interest within the industry for this new portal has been remarkable and the majority of local agents have made similar commitments to join.
My prediction for the longer term is that 'OnTheMarket.com' will be the dominant property portal for listing homes in your area.
This is a very exciting time and we are looking forward to a busy housing market this coming year.
Best Wishes
Michael Nettleton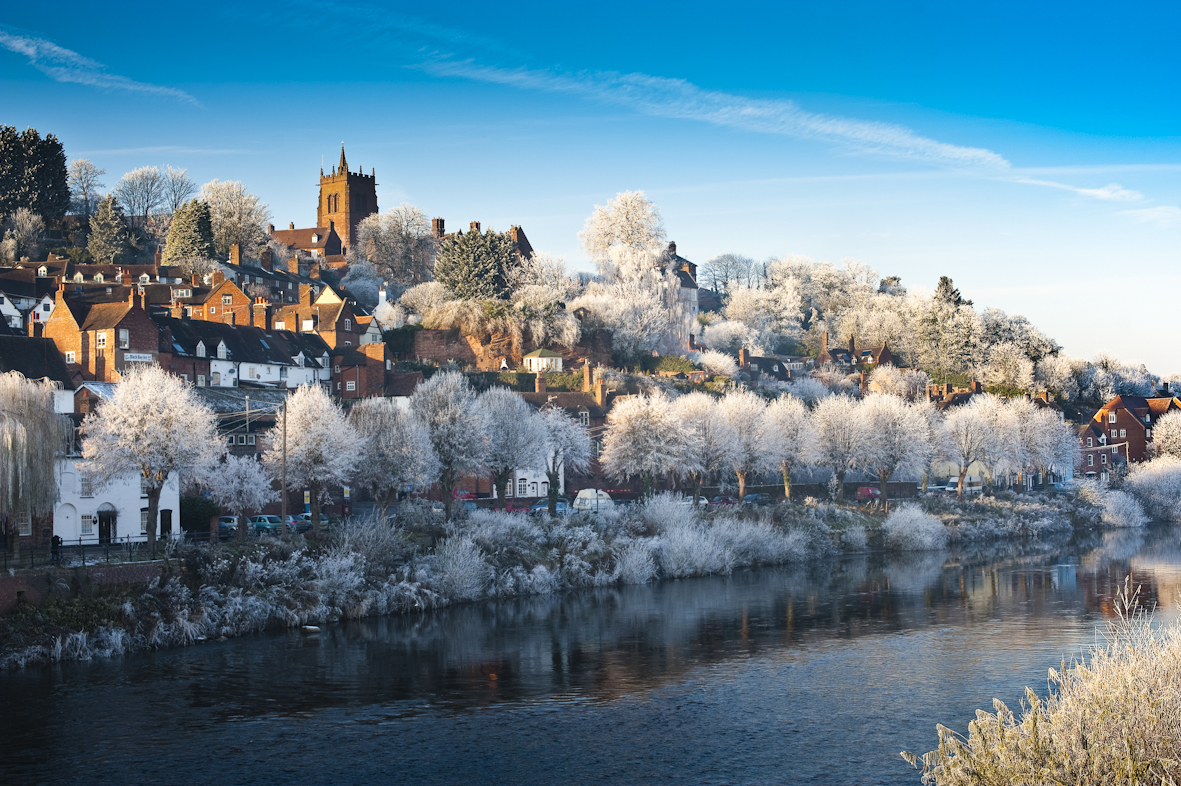 Monday 22nd December 2014 - Normal Opening – 9.00am to 5.30pm
Tuesday 23rd December 2014 - Normal Opening – 9.00am to 5.30pm
Wednesday 24th December 2014 - Closed
Thursday 25th December 2014 - Closed – Bank Holiday
Friday 26th December 2014 - Closed – Bank Holiday
Saturday 27th December 2014 - 9:00am to 1:00 pm
Sunday 28th December 2014 - Closed
Monday 29th December 2014 - 10.00am to 4.00pm
Tuesday 30th December 2014 - 10.00am to 4.00pm
Wednesday 31st December 2014 - Closed
Tuesday 1st January 2015 - Closed – Bank Holiday
Owning investment property is a great option for those looking to make a long term commitment as opposed as a short term speculation. The management of such investment should always be trusted to professionals who are dedicated and committed to the industry and know how to deal with complex situations that are otherwise commonly ignored by inexperienced landlords.
It is of the utmost importance that property owners know how to select and interview the property management company that best seems to specialize in the kind of investment that they are looking to have managed.
If you are unsure what to ask your potential property manager before you sign a long term agreement with them, here are some questions that you can use as a guideline.
1. What kind of property management experience do you have?   You need to know for how long they have managed property and what is their main business specialism.
2. How many properties do you currently manage? Hiring a property manager that handles several thousand units could be somewhat risky as your property might end up lost in an ocean of other properties. Likewise, a company who manages less than two hundred properties may indicate a lack of experience or limited resources.
3. Are you a member of a professional body that ensures Client Money Protection e.g. ARLA (The Association of Residential Letting Agents)? By the end of 2014 all letting and property management agents will be required to join a government approved redress scheme, but there is currently no regulation requiring the licensing of agents. Ensure both you and your tenants are protected from unscrupulous or rogue agents.
4. How often do you inspect occupied and vacant units? It is important to know the frequency of inspections in occupied units.  The reasons why you need to know this information is because you need to be assured that there will be a comprehensive assessment of potential damage to occupied units that has been caused by tenants.  You also need to know the frequency of inspection though vacant units to prevent any potential risk of fire or security issues.
5. How  important is preventative maintenance to you and how is this handled by your company?  Extensive and costly deterioration can occur to properties if there isn't a preventative maintenance plan in place.  Your property manager should keep a preventative maintenance log showing all items inspected and addressed as well as the signature of the maintenance supervisor acknowledging completion of all required tasks.
6. How do you handle ongoing/daily maintenance? You need to know whether one or more dedicated property managers will be assigned to your property.  It is also important to know the level of engagement of the property manager (if any) and his/her role in ensuring that all maintenance issues are being addressed.
7. After hours emergency handling.  Have the property manager explain their process for handling after hours emergencies such as water leaks, fire or any other casualties.  Ask whether there is an after hours phone number which tenants would have access to.
8. Tenant Selection Plan.  You need to know if the property manager has a  Tenant Selection Plan that can be customized for your property.  The TSP will help define the requirements that potential tenants would have to fulfill prior to renting a property to them.  You might also be want to be involved in the development of the rental criteria to ensure that only applicant who meet your requirements are approved.  Keep in mind that you as well as your property manager are required to observe and conduct business based on current Housing Laws.  Your property manager should be absolutely familiar with what terms to use and which ones avoid when advertising your vacant properties and when interviewing applicants.
9. Transparency.  How can I have access to review accounts payables, collections, etc.  Your property manager should be able to provide these reports to you upon request. 
10. Property Market Analysis. Does your management team shop comparable properties to keep up to date with local occupancy rates, average rent rates, amenities offered, specials, etc.?  Please be aware that not all property management companies provide this service.
11. What is your area of specialty?  It is important to keep in mind that there are several specialties within the property management industry. If you own residential property, you should probably stay away from property managers that have experience managing only commercial or multiple occupancy properties. 
Retaining the right property manager can enhance the value of your investment property while making your life easier as you don't have to deal with the headaches that this activity often represents.  If you have plans to expand your property investment portfolio it is definitely worth having a strong property management company on your side.
Finally… An estate agent that suits your lifestyle! 
 
Leading Shropshire estate agent and lettings service Nock Deighton has launched a Newport branch, bringing a wealth of professional property sales and management experience to the area under the leadership of Caroline Anderson and Sue Desmond
You may be wondering why you haven't yet seen a high street presence for the Newport arm of Nock Deighton. There's a very good reason for that... There isn't one! 
We are committed to delivering an innovative, sophisticated and above all localised property sales and lettings service that works for you – at your convenience and on your terms. That means you don't need to visit a local office to see the amazing properties we have, or make formal appointments days in advance to discuss your requirements. We are in the community, at the end of the phone and online at all times. 
In Caroline and Sue we have a dream partnership that embodies the local spirit of Newport and embraces the flexibility that people need when it comes to buying or marketing a home. They are fully supported by the long established and well respected county estate agent, Nock Deighton, which has been successfully operating since 1831.
This enables Caroline and Sue to make time for you, their local customers, in a way that fits in with your family commitments, work life or personal engagements. We appreciate that you may have a busy schedule, or need space to reflect upon your options, and so we are here to help make your next property move as smooth and as seamless as possible.   
Caroline and Sue are familiar faces around Newport. Sue has lived in Newport and the surrounding areas since the late 1970s when she moved from Birmingham and Caroline has lived in the town for several years since relocating from Cambridgeshire. 
They both have vast, detailed knowledge of the area and a deep involvement in the local community. This has helped them nurture a long history of successful property marketing and management in Newport and, with an unrivalled passion for customer service, our Newport team is perfectly placed to advise you on selling or letting your home. 
We are already marketing a compelling array of properties in and around Newport, and our client list is growing rapidly all the time. From apartments to mansions, small spaces to grand designs, courtyards to acres… the town's newest estate agency, with its fresh outlook, highly competitive fees and unprecedented commitment to client satisfaction, are rapidly becoming the popular choice for Newport residents. 
Like every property, every customer is different, so we listen to what you want and offer a friendly, honest and efficient service. Give us a call today to see how we can help you.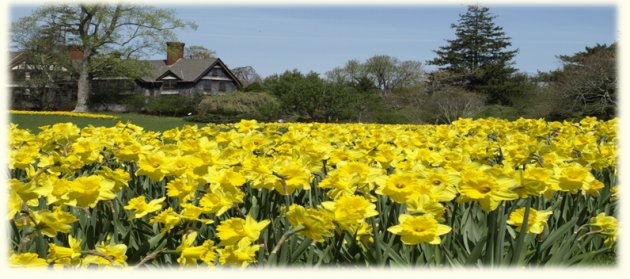 Good Friday - Closed
Saturday 19th April - 9.00am - 1.00pm
Easter Sunday - Closed
Monday 21st April - Closed
Tuesday 2nd April - Normal Hours Resume

When marketing your house Nock Deighton believe that it is essential to show your property at its best. We therefore use the services of a professional photographer who specialises in this field.
Our aim is to produce appealing high resolution images designed to assist in the marketing of your property, ensuring that they capture the attention of prospective purchasers.
They will take both external and internal images using a range of cameras, lenses and other equipment. They are also able to provide advice to ensure that your house is ready for the camera and that the important rooms are appropriately prepared.
 
How to Prepare For Photography
In order to make the most of the shoot, it is well worth taking a few moments to have a fresh look at your property and to consider how it will appear to both the 'all seeing eye' of the camera and to prospective purchasers as they view your home for the first time.
We have written the following as a guide to help you ensure that your property is ready for photographing and that you get the best out your appointment.
 
Outside
The most important image is the one which will appear on the front of the sales details, in newspapers and magazines and on the internet. We will discuss with you which elevation of your home will be used (this is usually, but not always the front of the property). We need to ensure that the visit is at the right time of day for the sun to light this elevation correctly. Please help with this by letting the photographer know which direction the house and chosen elevation face and at what time of day the sun is in the best position.
Please ensure that all vehicles, caravans and trailers etc. can be moved into a position where they are not visible. It is also useful to move any children's toys, wheelie bins and other bright objects, garden hoses should be coiled away and wheel barrows etc. moved. A freshly mown lawn is also important.
The photographer will try to gauge their visit to get good weather however, if it is not suitable, they will take what photographs they can and will return to get the all important main exterior shot. Your presence may not be necessary, however if you are out when he returns the important things to remember are: windows closed, curtains open and no vehicles in shot.
As well as taking photographs toward the property we also take many images of the garden, views from the house and garden and of any outbuildings or garden buildings.
 
Inside
We usually take images of all the main reception rooms and the kitchen plus two or more bedrooms and bathrooms. 
Please make sure that all ceiling and wall lights are fitted with working bulbs (the most usual culprits are inset spotlights) and that any table or standard lamps are also ready for use. Whilst the main illumination will be provided by flash units, the lighting provided by your lamps will give a warm and cosy glow to the rooms.
If you have fires and wood-burners, it is always appealing to have them lit, however it should be timed so that flames are most visible just at the point that the shutter is pressed! Often it is not necessary to lay a full fire and a good flame can be achieved with just newspaper and a little kindling for the 30 seconds or so that is required.
The kitchen picture is of prime importance and having clear work surfaces helps makes the image clean and inviting. Vases of flowers and bowls of fruit add an appealing finishing touch.
A formal dining room looks fabulous if the table is laid ready for a dinner party; if you choose to take time to do this it will not be wasted. Otherwise, where a dining room is relatively dark with a large, dark, wooden table it is often advisable to try and break it up by using a table runner with a few items on it such as candles, silverware, decanters etc.
Monday 23 December 2013 – Closed from 12.30
Tuesday 24 December 2013 – Closed
Wednesday 25 December 2013 – Closed
Thursday 26 December 2013 – Closed
Friday 27 December 2013 – Closed
Saturday 28 December 2013 – Open 9.00 – 1.00
Sunday 29 December 2013 – Closed
Monday 30 December 2013 – Open 10.00 – 4.00
Tuesday 31 December 2013 – Open 10.00 – 4.00
Wednesday 1 January 2014 – Closed
Tuesday 2 January 2014 – Open Normal hours
If you're looking to sell your property in Shropshire, it's important to set a realistic price to drive buyer offers.
Changes in expectations over recent months have led to some property owners setting their asking price too high. This is particularly the case for the generation of homeowners who have only really experienced significant increases in house prices, making it difficult for them to adjust to the different market conditions we currently face.
It is becoming increasingly common practice for sellers to build in a buffer on top of their asking price to give themselves room to 'negotiate down,' a tactic which often proves extremely counterproductive.
For example, with a house that is valued at £250,000, many sellers set the asking price at £275,000 or even £300,000, in the belief that after negotiations have taken place, they will still get roughly the approximate asking price. However, this doesn't take into account changing buyer behaviour over recent years, with more house hunters now using property websites and email alerts to narrow their initial search. Most buyers set a maximum price filter on these searches, meaning that properties above this won't be seen, drastically reducing the number of potential interested parties.
The good news locally is that because Shropshire is still a much sought-after location for quality homes, sellers should be reassured if they set an appropriate asking price, and if their property is professionally promoted and presented, they should be able to generate significant interest.
Do you need support in valuing your property? We're here to help. Contact your nearest Nock Deighton office for expert guidance from our team of Chartered Surveyors.
While there's a growing trend towards more flexible short-term commercial property leases lasting between five and ten years, for some firms, a traditional 25-year long-term lease is still the most attractive option.
Within such leases, rent reviews are commonly inserted at every third or fifth anniversary of the lease, to ensure that rents are adjusted to reflect the current market level, and are usually made on an 'upwards only' basis. With rent still taking up a significant proportion of a company's day-to-day operating costs, it's essential that business owners take action to make sure they aren't suddenly hit with a substantial and unexpected increase.
Tenants should start putting a strategy in place around 18 months before the rent review date as stated in the lease, starting with the appointment of a qualified Chartered Surveyor as their representative.
A Chartered Surveyor will examine the lease and any other relevant documents to confirm the time limits within which the tenant must respond to notices instigating the rent review and ensure compliance. This is a key starting point, because in certain cases, businesses have ended up paying dramatically inflated rents simply because they failed to respond within the specified time limit.
The Chartered Surveyor will also carry out a measured inspection of the property, and using their local knowledge and industry databases – including information usually inaccessible to the tenant –carry out in-depth market research and analysis into the cost of rents in the local area, prior to entering into negotiations with the landlord or their representative. Landlords will often base a proposed increase in rent on the most 'appealing' properties in an area, but these may not actually reflect the local rent levels – 'new' tenants are often given incentives so actually pay much lower rents than those advertised, while differences in lease terms such as restrictions on use and length of unexpired lease should also be taken into account. Chartered Surveyors can highlight these factors during the negotiations, and may be able to agree a reduction in the proposed rent, or even a nil increase, which could save the tenant thousands of pounds.
If a new rent cannot be agreed, the lease will include a procedure to settle any disputes. At this point, the Chartered Surveyor will appoint an independent third party as an arbitrator to help bring a speedy solution to proceedings.
Showing 1 to 15 of 283 blog posts
Next 15