Here are the Christmas and New Year opening hours for the Nock Deighton offices - we would like to wish all of our clients old and new a very Merry Christmas!
Thursday 22nd December 2016 - 9:00am to 5:30pm
Friday 23rd December - Closed
Christmas Eve - Closed
Christmas Day - Closed
Boxing Day - Closed
Tuesday 27th December 2016 - Closed
Wednesday 28th December 2016  - 10:00am to 4:00pm
Thursday 29th December 2016 - 10:00am to 4:00pm
Friday 30th December 2016 - 10:00am to 4:00pm
Saturday 31st December 2016 - Closed
New Year's Day - Closed
Monday 2nd January 2017 - Closed
Tuesday 3rd January 2017 - 9:00am to 5:30pm
What has your house price done in 2016?
 
In general terms, house prices in Shropshire "stayed steady" during 2016, which indicates a healthy housing market, according to analysts here at Nock Deighton estate agents.
 
We produce a monthly House Price Index report based on our own figures and a selection of national statistics.
 
Michael Nettleton, director of sales and marketing at Nock Deighton, has looked back over the figures and calculated that the average monthly rise throughout 2016 was 0.2%.
 
He says: "The fact that house prices stayed steady is good news for the market as a whole, because we do not want to see a return to the days of boom and bust.
 
"A very steady rise of 0.2% as a monthly average is encouraging and bodes well for a good 2017.
 
"The year-on-year increase when you take all 12 months in total is 4.9%, so prices have seen quite a significant rise overall.
 
"Houses are exchanging, and as I say every month, buyers are out there just waiting for the right property to come along - it is a healthy market for both buying and selling, and long may it continue."
There is a popular myth out there that Christmas is a bad time of year to sell your house.
The figures for how many people are searching on internet portals like Rightmove skyrocket over the Christmas period - and the number of viewings often spikes too.
Yet a lot of people discount this time of year for putting their house on the market.
True, if you are not seriously thinking about moving anyway, then property will be the last thing on your mind, but on the other hand, there are still plenty of people who either have their house on the market or are already ready to go.
And for those serious buyers, the "magic" of Christmas can be used very much to your advantage, as Nock Deighton's sales director, Michael Nettleton, explains…
"Rather than avoiding Christmas, it's a great time to really tug at the heartstrings of your potential buyers.
"If you can make your house look like the perfect place to spend what for many people is the most important family time of the year, you will be onto a winner.
"Here are some tips for how to stage your home perfectly for those festive viewings."
If you have an open fire or wood burning stove, make sure it is lit and giving off a lovely cosy glow.
Light Christmas-scented candles to give that festive ambience.
Invest in a real Christmas tree and make it look stunning.
Put a good quality wreath on your front door - first impressions are everything.
Bake some mince pies and have them cooling on the kitchen table.
For more tips on how to sell your home, give the Nock Deighton sales team a call on 01952 292300.
Have you made plans for Christmas? Nock Deighton's head of Country Homes, Ross D'Aniello, has. Here's why...
"Is the turkey ordered, the tree decorated and the presents wrapped… No? Of course not, Christmas is months away yet.
 
"Not in the property market, however. It is imminent - and in fact is right at the end of this next selling season.
 
"At the time of writing this article, there are only about 100 days to go until Christmas Day. Considering that the average timescale for a Country Home is eight to 10 weeks from a deal being agreed to completion that means 56 to 74 of those days are in solicitors hands. This gives you just 44 to 26 days to get on the market and find a buyer.
"If one were to consider that a properly priced Country Home, with good marketing and fair market conditions, could sell within four to six weeks (or 28 to 42 days) this means that any completion dates will have to take Christmas into consideration.
"The spring and autumn months are traditionally the busiest times of year in the property market, with the latter usually being particularly time-sensitive as often buyers and sellers wish to take advantage of the increased levels of activity to ensure that their house is sold and that they're in their new home by Christmas.
 
"It is important to ensure that your agent and your solicitor is aware of your desires regarding this date and in the event that you find a buyer, make sure from the outset that you both agree on either a 'pre' or 'post' Christmas completion date.
"Now is the time to get your property on the market, if you want to have a shot of achieving this deadline."
If you wish discuss your property or the market in general then please feel free to get in touch with our Country Homes department.
This lovely family home sold in less than two weeks - and we need more to meet the demand from buyers.
Church View in Ditton Priors, near Bridgnorth, only needed two viewings before being snapped up for very close to the asking price of £450,000.
You can see why the property was so popular when you look at these pictures, but we have buyers waiting for all kinds of properties all over the local area.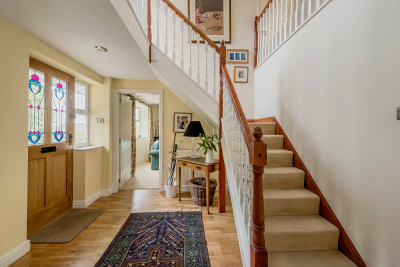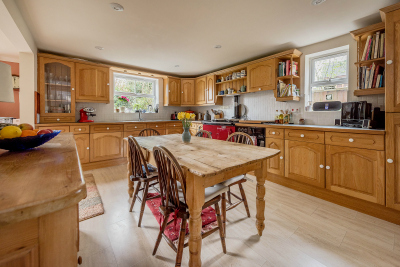 If you are thinking about putting your house on the market, why not give us a call to see how we can help? Call the sales team on 01746 767767.
This classic Grade II Listed Georgian town house in Ludlow was snapped up within weeks of coming onto the market.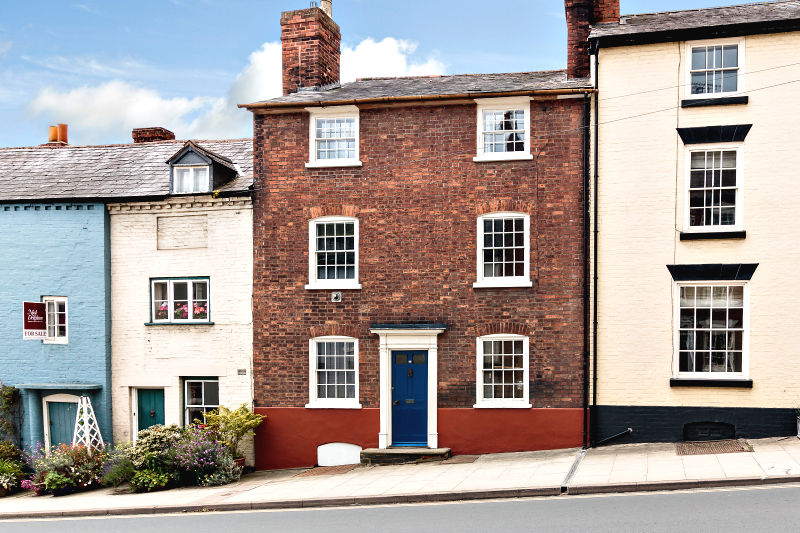 The double-fronted property in Old Street, with bags of character and a pretty courtyard garden, was marketed for offers of around £340,000.
Susan Northwood, manager of the Nock Deighton Ludlow office, said: "It was an extremely popular property in the heart of the historic town centre. We had nine viewings and two offers in quick succession and the sale was completed within seven weeks of it first going on the market.
"There is a big demand from buyers for properties of all types across Shropshire currently, so if you are considering selling now is a great time to do it."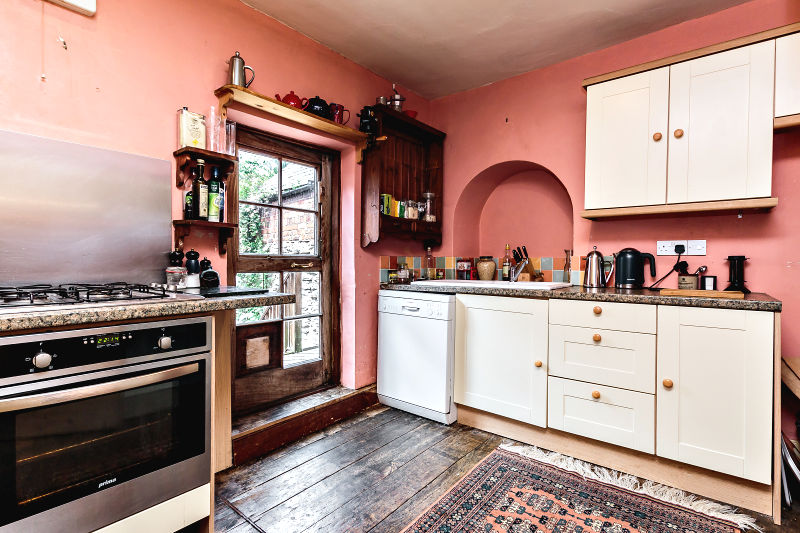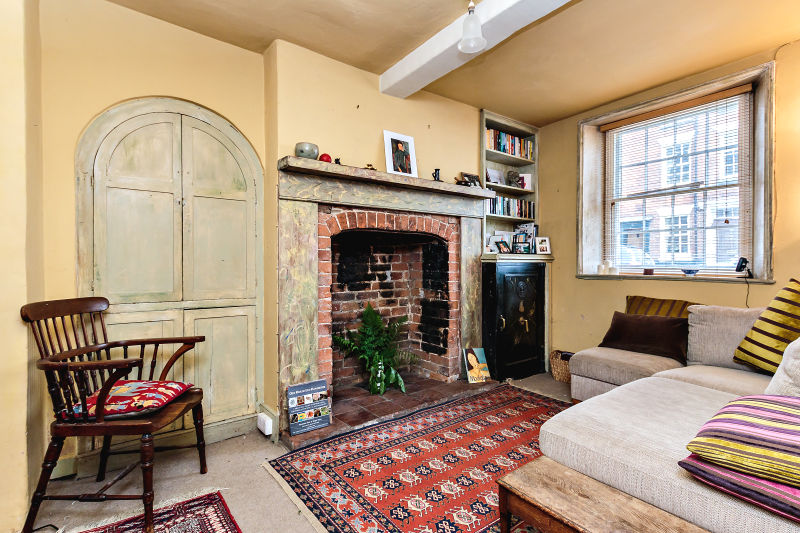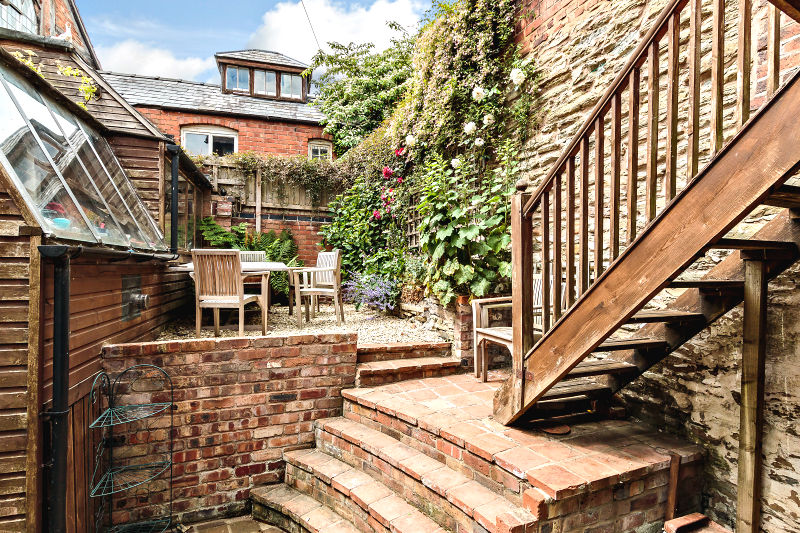 Ross D'Aniello, head of the country homes department here at Nock Deighton, has some sage advice for how to make your house sale go as smoothly as possible.
 
"Appoint a solicitor sooner rather than later - indeed, the moment that you appoint an estate agent is the moment that you should instruct a solicitor," he says.
 
"Once you have found the agent you are happy with, ask them if they know of any solicitors that they trust - it is important to make sure, though, that they are not just recommending a solicitor to get a referral fee, ensure that their recommendation is because they know and trust them to do a good job for their clients.
 
"Many agents now have associated conveyancing firms who they try to direct all of their business to. In many cases these will do what is required but property sales can be a complex process and will require specialist knowledge and an experienced and qualified individual to dig down into any pertinent points.
 
"No doubt in the build up to marketing you will have spoken to several agents to assess fees and advice, from this you will decide who you will instruct and it is wise to do the same with solicitors. However, as with your agent, don't just go with the cheapest, go with the solicitor you trust to do a good job for you in an efficient and timely manner.
 
"Once you have decided who you are going to appoint, instruct them to prepare contracts straight away.
 
"No, you may not have found a buyer yet, but you may do so within the coming couple of weeks and it is important to get a head start, solicitors are usually very busy and it could take some time between the agreement of a sale for the contracts to be sent out.
 
"Couple this with potential impatient buyers in a chain then hard work done by your agent may be undone with a collapsed chain further down the line.
 
"Also, if your solicitor is thorough, this will enable any potential problems to be brought to light in advance of a sale being agreed, thus enabling a smoother and slightly less stressful conveyancing process.
 
"All being well you will sell at one point in the near future, what is the harm in putting the draft contracts together now? As they say, preparation is the key to success…"
 
For information on any of the properties Nock Deighton is advertising, or if you have a country home, please call our country homes department for free advice on 01584 875 555.
They say you should never judge a book by its cover, but when you are viewing a house, first impressions are everything.
If your house is on the market, potential buyers will already have a good, bad or indifferent feeling about the property before they even knock on the door.
And that's down to "kerb appeal", as sales and marketing director at Nock Deighton, Michael Nettleton, explains.
"Buyers just can't help but be influenced by how the front of your house looks," he says. "So you need to think about your kerb appeal, ideally before you put your house on the market.
"We have even had clients who delayed putting their house up for sale until they had resurfaced their drive, and it was worth the wait because it sold in the first month.
"There are smaller touches you can make too, like making sure your windows are clean and the front door looks smart.
"Think about lighting if you are having evening viewings - a nice welcoming lantern next to the front door can make all the difference.
"It's all about presenting your home in the best possible way, so spend a little time sprucing up the front garden if you have one and make sure everything is spick and span."
We come across some unique properties at Nock Deighton and this old school house in Cleobury Mortimer has some truly one-off features - including carvings made by pupils in the 1900s.
 
The house in Cleobury Mortimer dates back to the 1850s and was formerly part of the Lacon Childe School - and former pupils have made their mark.
 
One of the upstairs bedrooms is what used to be the school's French classroom - the window sill contains a carving of "gbb and few 1917" - and other etchings can be found around the house too.
 
But Katy Key, who is marketing the house in Childe Road for Nock Deighton, is quick to point out the "graffiti" is not intrusive and adds character to the home.
 
And that's backed up by current owner Gary Colgan, who lives in the two-bedroom property with his wife and family.
 
"It's a lovely house which is just made all the more interesting by its history," he said. "You have to know where to look to find them, but there are some carvings in some of the windows which were left by pupils over the past hundred years.
 
"It gives you a great feeling of history and makes you realise how many lives have been influenced in the building when it was a school house - it certainly make the property more interesting than most."
 
The downstairs of the house is believed to have been part of the school gym and one of the original hooks which may have held the climbing ropes is still attached to the ceiling.
 
Most of the house also still has the original gymnasium flooring - a magnificent parquet wooden floor which has really stood the test of time.
 
Katy said the original features were encouraging a lot of interest in the property.
 
"They certainly don't make floors like that anymore," she said. "And the quirky little touches like the carvings made by children while they attended lessons in the classrooms really do make this house unique.
 
"It has the best of the both worlds - it has an air of tradition and history, but is a lovely family home at the same time.
 
"We have had a lot of interest and people are certainly intrigued to see it."
 
The house stopped being part of Lacon Childe School in the 1970s and was converted to a house in 1998 along with other properties in the terrace.
 
Katy said the history of the house made it a talking point with potential buyers.
 
"A lot of people remember going to school there and are interested to see it as a house," she said. "It's a great opportunity to own a piece of Cleobury Mortimer history which has been converted into a gorgeous family home."
 
The house is on the market with Nock Deighton with an asking price of £214,995.
The run-up to a general election is always an interesting time (depending on your point of view!) and it has had a dramatic effect on the property market in the past.
 
But this year, the tradition "pre-election slowdown" as buyers wait to see who wins the election is not being felt in Shropshire.
 
In fact demand for housing is so high that 2015 is looking to be one of the busiest years in some time here at Shropshire estate agents Nock Deighton.
 
Some commentators are saying the national picture does still indicate an overall cooling down in the market. For instance, a recent survey of National Association of Estate Agents members found that 46% thought the market had slowed in the months leading up to the election in May.
 
But in Shropshire, that has not been the case because demand is so high - particularly in the Telford and Bridgnorth areas - and we have potential buyers waiting for the right property to come along.
 
Michael Nettleton, sales and marketing director at Nock Deighton, says: "Our advice if you are considering buying or selling a house in Shropshire is to go for it because the demand is there.
 
"Having said that, we are expecting a surge of activity when the election is over because even if you're not politically minded, the prospect of a new Prime Minister or political party running the country does make people subconsciously put big decisions on the back burner.
 
"So roll on May 7 - or for that matter, May 8 - when we predict the Shropshire property market will get even busier than it has been so far this year."
 
Nock Deighton has offices in Telford, Ironbridge, Newport, Ludlow, Cleobury Mortimer and Kidderminster, and provides a full range of services for anyone buying, selling or renting a house in the area.
 
For the latest Shropshire house sales, visit the sales section of the website by clicking here.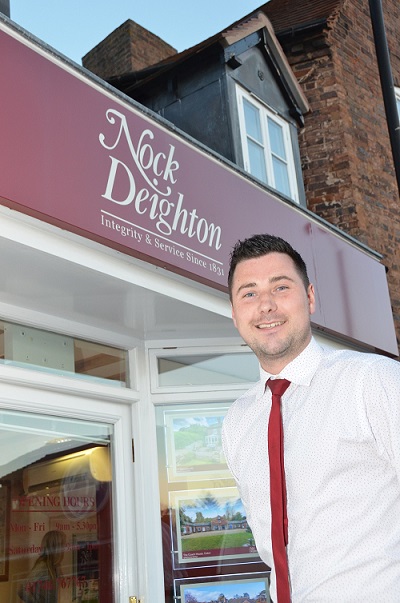 Demand for property is outstripping supply in Bridgnorth - particularly for executive-style detached houses.
That's the message from Andrew Ainge, our residential sales manager in Bridgnorth, who says buyers are ready and waiting for the right type of property in the town.
He says: "We speak to people looking to buy a house in Bridgnorth on a regular basis and they are desperate for three to five bedroom, executive-style properties, typically in the £300,000 to £400,000 price bracket.
"Although we have an excellent range of houses for sale in Bridgnorth, we are short of that particular type of property at the moment, so we are appealing for anyone looking to sell a house in Bridgnorth to get in touch.
"The perception may be that the market isn't moving all that quickly, but I can say with certainty that for the right type of house, some are selling within weeks of being put on the market."
Nock Deighton has been one of the leading Bridgnorth estate agents for more than 180 years, so is well placed for commenting on current trends.
Andrew adds: "The Bridgnorth housing market has traditionally been strong because the town is in an excellent location, in terms of being in easy reach of the major employment centres of Wolverhampton and Birmingham. So far this year, it's looking very strong again and we are predicting a busy year for Bridgnorth house sales."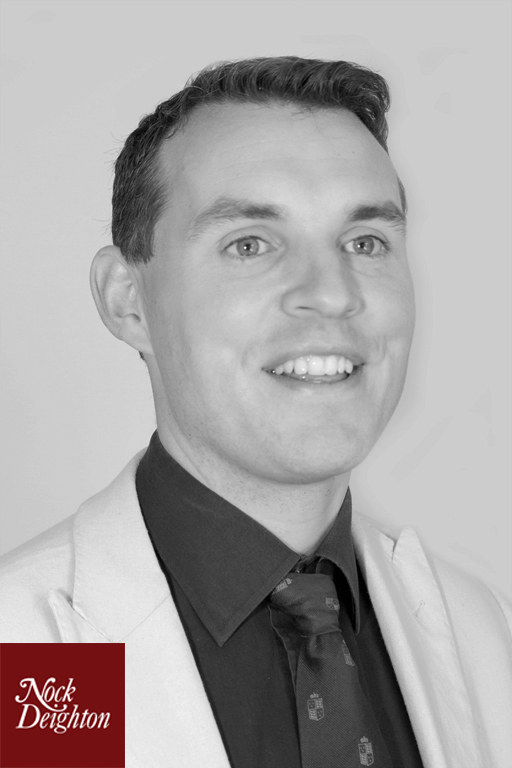 As you may know, the stamp duty thresholds were changed shortly before Christmas and we are now starting to see a real impact from the reforms.
We think the changes make stamp duty a fairer system by removing the sudden spikes at each threshold.
Before the changes in December 2014, stamp duty used to jump from 1% at £125,000 to 3% at £250,000 on the total price of the house. So if you bought a house for £255,000 you would have to pay stamp duty at 3% of the whole £255,000 rather than the £5,000 which was technically over the threshold.
And that's the big change - under the new system you only have to pay the higher rate of stamp duty on the proportion that is over the threshold.
It means that house prices can now be set depending on the market rather than being skewed by the stamp duty bands - it used to be impossible to sell a house for £255,000 because the amount of stamp duty would put buyers off.
Now that we are into 2015, we are really starting to see the new system making a difference.
Here's a great example - we are currently marketing a four-bedroom detached family home in Priorslee which has an asking price of £289,950.
Under the old system, buyers would have been faced with a stamp duty charge of £8,698.50. But now the stamp duty is £4,497 - that's almost half, and is a perfect example of why the new system is much more appealing for buyers.
You can view the property by clicking here.
The announcement of new stamp duty thresholds has been welcomed by property experts at Nock Deighton.
 
Chancellor George Osborne announced the reforms during his autumn statement in early December, and Nock Deighton director, Michael Nettleton, says it was a good decision.
 
"This is certainly good news for the majority of people looking to buy or sell property, as it removes the sudden jump in stamp duty between bands," Michael says. "The problem has been that the system was outdated, with the higher thresholds of stamp duty hitting the types of property it was never designed to affect.
 
"For instance a traditional family home in Shropshire, with a value in excess of £250,000, while likely to be a very comfortable and reasonably-sized house, was never designed to be affected by the premium rate. The other major issue was that it caused pockets in the market where it was virtually impossible to agree a sale just above a stamp duty threshold, even though it may have been a fair reflection of the property's relative worth.
 
"These reforms should help continue to settle the market and enable house prices to be a truer reflection of a property's worth, which is good news for everyone."
 
You can read a useful explanation of the detail of the stamp duty reforms on The Independent's website by clicking here.