For a landlord, getting the right tenant is almost as important as getting the right property - and getting the wrong tenant can prove to be a costly mistake.
Asking the right kinds of questions when interviewing potential tenants is a great way of ensuring you make the right decision. Here are some good questions to ask…
1. Why are you moving?
It's a simple question but one which can yield a lot of useful information about the circumstances of your potential tenant. Ideally you want a valid reason like needing more room or changing jobs rather than being evicted from their last property…
2. What is your income?
It may seem like a personal question, but as a landlord you need to be confident that they will be able to afford the rent every month. If you would rather not ask about income directly, you could instead ask for their occupation, as this would also give you a good indication of their finances.
3. Do you have any questions?
Giving your potential tenant the opportunity to ask questions themselves can be a great way of establishing exactly what kind of property they want - and whether or not yours is suitable.
For more advice about property management, give our lettings team a call on 01952 290163.
The Council of Mortgage Lenders has just undertaken the largest-ever survey of landlords, and the lettings and property management team at Nock Deighton have been sifting through the results.
Dawn Clarke, director of lettings and property management at Nock Deighton, said the survey made for interesting reading.
"The key trend that struck me was that the majority of landlords said they were looking to gradually decrease their property portfolios over the coming years," she said.
"But interestingly, only 21 per cent of landlords said the reason for wanting to reduce their stock was down to tax changes.
"There was a higher proportion of people blaming tax changes among those with buy-to-let mortgages though, so they are starting to have an effect."
Dawn said the statistics about landlord profiles gave some useful background into a "typical" landlord.
"According to the survey, half of landlords own their properties outright and 62 per cent own just one property," she said.
"A typical landlord is over the age of 55 and tends to own properties close to their own home, which seems to fit with our client database.
"Another interesting statistic was that about a quarter of landlords entered the market purely because circumstances worked out that way, rather than it being a strategic financial decision.
"Having said that, the motivation behind many people's decision to become a landlord was creating a pension pot or future investment, which is definitely the case for lots of our clients."
For more detailed advice about property investments in Shropshire and Worcestershire, contact Dawn on 01952 290163.
As a landlord, having access to good tradespeople is a must - but if you are new to property management, how do you go about finding someone you can rely on?
Dawn Clarke, director of lettings and property management here at Nock Deighton, has more than 30 years' experience in the industry. And as regional representative of the Association of Residential Letting Agents, she knows how important it is to keep a rental property in a good state of repair.
Here are Dawn's tips for finding a good tradesman to help you keep on top of the maintenance of your property.
"People who have owned rental properties for a long time have usually built up a good contacts book of plumbers, electricians and builders," she says.
"As an experienced property management company, we have our own links with tradespeople, so landlords working with us have the benefit of that.
"Some landlords prefer to make their own contacts, which is of course absolutely fine, but people new to property management are often nervous about finding the right tradespeople to work with.
"There are a number of things to bear in mind. Firstly, word of mouth is always a good starting point, so ask your friends and local businesses who they would recommend.
"If you don't live in the same area as your property, try looking for Facebook groups local to that area - many towns and certain areas of Telford for example have their own discussion groups where people are happy to talk about their experiences with local tradespeople.
"Then there are the commercial internet review sites, like Checkatrade.com, which are always worth checking out.
"A key bit of advice we give to our landlords is that it's always good to have at least two people in your mind for each job - if you rely on one plumber and they are on holiday when the boiler breaks down you will be in a sticky situation.
"Having more than one contact for each trade will pay dividends in the long run.
"Ultimately, it's about experience and asking for advice. Join your local landlords' association, and ask your letting agent - sourcing good tradespeople is part of our daily job, so if in doubt, just pick up the phone and ask!"
For more advice about property management and lettings, contact the team at Nock Deighton on 01952 290163.
As we bask in the long, hot summer days (we wish!), many of us will spend a lot of time in our gardens.
But who's responsibility is it to keep a garden in good order when the property is rented - the landlord or the tenant?
Dawn Clarke, director of lettings and property management at Nock Deighton, says it's an issue which needs addressing right at the start of a tenancy.
She said: "Ultimately, it's up to the landlord to decide who maintains the garden but the majority of landlords we work with give responsibility to their tenants.
"Landlords can consider employing a gardener to keep on top of things, or having a specific agreement so the tenant just has to keep the lawn in good order while the landlord has responsibility for everything else.
"As with any other aspect of the property, the important thing is to establish the ground rules at the beginning to ensure there are no disagreements further down the line."
For more advice about lettings and property management, give Dawn a call on 01952 290163.
The average rent on new tenancies has risen by just over five per cent nationally over the past year - good news for landlords and those considering a property investment.
 
The national Homelet Rental Index figures have not come as a major surprise to the property management team here at Nock Deighton, as we have seen demand for rental property continue to rise so it's only natural that rents will increase.
 
Here in Shropshire we are finding that rental accommodation is being snapped up by tenants very quickly, and as house prices continue to rise, rents will follow.
 
It's positive news for landlords who can use the increased rents to cover the various tax increases they are having to deal with.
 
Property is still a very wise investment for those with the means to do so, because the demand for rental property is showing no signs of slowing down.
 
The figures issued by the Homelet Rental Index show the average monthly rent is now £764, 5.1 per cent higher than this time last year.
 
For more information and advice about property management, contact Dawn Clarke or a member of her team on 01952 290163.
The controversial 'Right to Rent' legislation has recently come into force, creating another legal hoop for landlords to jump through.
The new rules mean it is the landlord's responsibility to ensure their tenants can legally rent a property in the UK. So landlords need to check their prospective tenant's legal documents which show they have a right to live in the country.
Dawn Clarke, head of property management and lettings at Nock Deighton, said landlords should be doing these checks as standard procedure anyway but the new legislation placed an extra burden on them.
She said: "The Right to Rent legislation has certainly created waves in the industry because many feel that landlords are being put in a difficult position.
"The legislation states that landlords are responsible for ensuring that their tenant's documents are genuine, and people opposing the scheme say it's unfair to expect landlords to be 100 per cent sure that a passport is not a forgery.
"We have always advised our landlords to take copies of passports and other legal documents before a tenancy is agreed, so if you already doing these checks as a matter of course the new legislation should not be too onerous.
"However, if anyone is concerned they are welcome to give us a call for more advice."
The property management and lettings team can be contacted on 01952 290163.
The head of property management here at Nock Deighton is welcoming plans to give tenants the power to sue their landlord if the accommodation is in poor condition.
A new Government Bill has just its second reading in Parliament which would resurrect a disused law designed to protect tenants from living in sub-standard conditions.
Dawn Clarke, director of lettings and property management, said the review was long overdue.
She said: "The Homes (Fitness for Human Habitation) Bill will update an antiquated law which gave tenants the right to a decent home if the rent was less than £52 a year, or £80 in London.
"It was last amended in 1957 and clearly those rent limits are ridiculous in the present day, so the law fell into disuse.
"If the new Bill comes into effect, it would help raise the standards of rented accommodation where necessary, as well as providing extra protection for tenants from some landlords who avoid carrying out essential repairs."
Dawn is the regional spokesman for the Association of Residential Letting Agents (ARLA) and has worked in the industry for more than 30 years.
She said: "The vast majority of landlords do a good job of maintaining their properties, especially if they work in tandem with a letting agent, but there are always some people out there who let their tenants down.
"This new law could give tenants real power to sue their landlord if their property is not fit to live in, which can only be a good thing as far as we are concerned."
So October has arrived! The Deregulation Act has come into force, and the lettings team at Nock Deighton is concerned about how it will affect landlords and tenants.
 
There is still some confusion in the industry about how the new rules will be enforced - and Dawn Clarke, our director of lettings and property management and regional spokeswoman for ARLA (Association of Residential Letting Agents) has called for more clarity.
 
She said: "The Deregulation Act is a significant piece of legislation for landlords and it really hasn't been handled very well.
 
"Put simply, the Act means that landlords will potentially be open to more litigation and risk, so it's important that anyone managing a property gets up to speed with the details as quickly as they can.
 
"As of October 1, landlords will need to provide what the Act calls an 'adequate' response to any repair request within 14 days or risk losing the right to serve a Section 21 notice if a future eviction is required.
 
"For a response to be deemed adequate it will need to meet certain criteria, such as being in writing rather than a phone conversation, and the landlord will need to confirm what work will be carried out and when.
 
"One of the grey areas though is what timescale repairs will need to be carried out in. The new law says a 'reasonable' timeframe will have to be given, but does not say what a 'reasonable' timeframe is.
 
"There are other complicating factors too, such as the vulnerability of tenants and what the actual complaint is about, so it's not surprising that a lot of people are confused about how things are going to work.
 
"Ultimately, if a response is not deemed 'adequate', the council can step in and serve an emergency remedial notice which would mean a landlord would be unable to use the Section 21 process for six months.
 
"We are calling for the Government to clarify exactly how the Act is going to be implemented and we are advising any landlords who have concerns to contact their letting agent."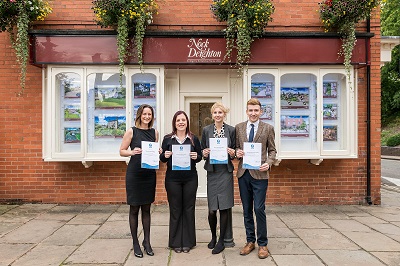 We are very proud to announce that four of our lettings staff have expanded their knowledge of the industry by passing their latest round of technical qualifications.
Staff from Telford, Kidderminster and Bridgnorth have passed their Level 3 Technical Award in Lettings and Property Management, which qualifies them for full membership of the industry professional body ARLA (Association of Residential Lettings Agents).
Naomi Williams from Telford, Chad Douglas-Colhoun from Bridgnorth, and Erica Hinwood and Coralie Walrond from Kidderminster, can all now add MARLA to the end of their name as qualified members of the association.
Being a member of ARLA means they are fully aware of the very latest updates in the world of lettings and property management, and are able to offer expert advice to clients.
All four members of staff have joined Nock Deighton within the past 18 months, and are embracing the company's passion for encouraging them to gain additional qualifications to ensure they stay on top of the constantly changing regulations.
Dawn Clarke, lettings and property management director, said: "We are fully committed to empowering our staff to learn as much as they can about the lettings industry so they are able to then pass that knowledge on to our landlords and tenants.
"I would like to say a big congratulations and well done to Naomi, Chad, Erica and Coralie who have all worked very hard to pass their exams.
"They now have an even better understanding of the industry and how they can best help their clients achieve the best returns on their property investments."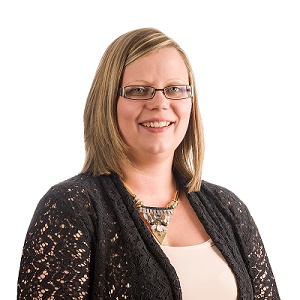 Ironbridge estate agents, Nock Deighton, has expanded its team with the addition of a new lettings manager as demand for rental property continues to grow.
Laura Carlon has joined the Nock Deighton Ironbridge lettings office to provide a dedicated expertise for landlords and tenants in the area.
Laura has a wealth of experience in property management, having worked at Nock Deighton for more than 20 years, and is a qualified member of ARLA (Association of Residential Letting Agents) and APIP (Association of Professional Inventory Providers).
Dawn Clarke, director of lettings and property management, said: "We feel that Nock Deighton has developed an excellent reputation for Telford lettings and property management.
"Demand is growing on an almost daily basis for Ironbridge rental property, so Laura will provide a dedicated service to landlords, tenants, and investors looking for buy-to-let property in the area."
Laura added: "It's a wonderful opportunity and I am looking forward to meeting clients old and new to support and advise them in all aspects of property management in the Ironbridge market."
Nock Deighton manages more than 600 houses - equating to about £90 million worth of stock - and Dawn said the Telford lettings market was going from strength to strength.
"Telford is a desirable place to live on its own merits, but the combination of such a lovely environment with good transport links to Birmingham makes it a hotspot for rental accommodation," she said.
"We have hundreds of investors just waiting for the next property to come onto the market because demand is so high - particularly for Telford lettings and the Ironbridge area."
For more information contact the Ironbridge office on (01952) 432533.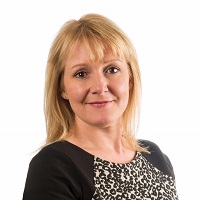 Calling all landlords: make sure your tenancy deposits are registered with a new national scheme as soon as possible or you could face a hefty fine.
Due to the newly introduced Deregulation Act, all deposits received before April 6, 2007, have to be registered with a Government approved scheme by June 23 so it is essential for landlords to act now to ensure they comply.
The Housing Act 2006 initially introduced the requirement to register deposits from 2007, and the new Deregulation Act now requires deposits to be registered for those tenancies which started prior to April 6, 2007.
Nock Deighton's lettings and property management director, Dawn Clarke, said landlords had largely welcomed the initiative.
"The main aim of the legislation is to ensure tenants' deposits are protected, and fair adjudications can be made at the end of each tenancy if deductions are proposed," she said.
"It means that both parties know where they stand, which is good news for everyone. However, the most important message for landlords now, is to make sure they register their deposits before the deadline of June 23.
"If they miss the deadline, landlords could be fined up to three times the value of the deposit, and restrictions can be placed on regaining possession of their property at the end of the lease.
"The stakes are high, so it should be a major priority for every landlord to make sure they comply with this new legislation."
There is a handy summary on the TDS website to check whether you need to take action, which can be viewed by clicking here.
Nock Deighton manages more than 600 homes across Shropshire and Kidderminster, and Dawn said demand was soaring for rental properties.
She added: "We have waiting lists for people looking to rent a property in Shropshire, so are advising investors to get in touch if they have a property which may be suitable for letting.
"We also have an excellent track record of matching property for sale with potential investors, because the market is so positive at the moment."
For more information contact Dawn and her team on 01952 290163.