You can see through the keyhole of Nock Deighton's latest success story in this blog.
This bungalow in Ludlow was only the market for three weeks before being snapped up for close to its asking price.
The three-bedroom property has fabulous views to Ludlow Castle and the beautiful Whitcliffe Common beyond, as well as a lovely private garden.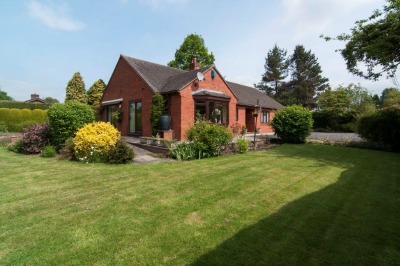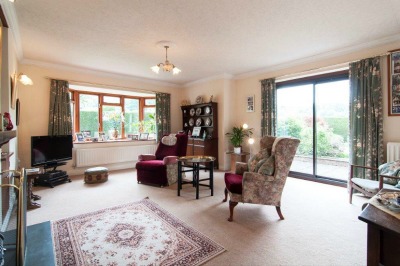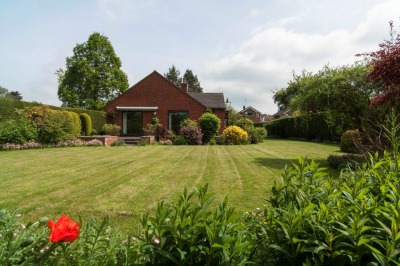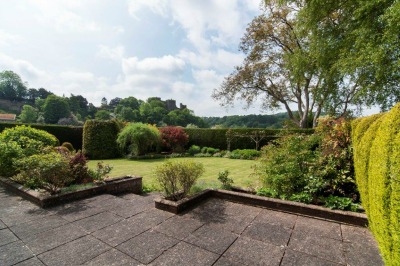 Susan Northwood, Nock Deighton's Ludlow office manager, said: "This property was extremely popular, with 10 viewings and three offers being made in the weeks immediately after being put on the market.
"It just goes to show how fast things can move when a property is presented in the right way.
"It also shows how popular Ludlow is as a residential location, which can be said for much of Shropshire to be honest - it is a very desirable place to live, which is being demonstrated by these quick sales."
House prices have continued their steady rise in Shropshire, according to the latest figures from analysts here at Nock Deighton.
We produce a monthly House Price Index to track how the housing market is performing, and the latest figures show a monthly increase of 0.8%, and an annual rise of 5.6%.
Sales and marketing director at Nock Deighton estate agents, Michael Nettleton, said: "It seems a fitting way to round off this year's reports with another steady rise in house prices.
"The prevailing theme throughout 2016 has been consistent gradual increases, which is evidence of a fairly balanced market.
"However, the other recurring message has been a lack of new housing coming on to the market, and that is still very much the case as we close in on 2017.
"What that means is that it is still a good market if you are thinking of selling your house, because the demand is very much there."
For more information about selling your house in Shropshire, contact the sales team on 01746 767 767.
Ross D'Aniello, head of the Country Homes department at Nock Deighton, has been analysing the market over the summer months - and he has some good news.
Ross, it's over to you:
Post referendum, the market has thrown up a few pleasant surprises... the south east is propping up the regional market!
Traditionally, the summer months are not the busiest months of the year in the property world, with school holidays distracting buyers and taking their focus away to other, more important matters.
With this year's referendum and new faces in the top tier of the government one could be forgiven for thinking that everything would grind to a halt.
Not so.
This year we have seen an increased number of enquiries, viewings, offers and sales agreed for June-August.
Prices have reportedly started to slightly drop in the region (the Land Registry stated that the West Midlands region saw the greatest monthly price fall of 0.2% in June), but our figures show no evidence of this, with offers coming in and deals being agreed in all three counties.
A prime example of this is The Glebe, near Ludlow (pictured below). On the market for just two weeks before negotiations began and we ended up selling within a short distance of the asking price of £640,000.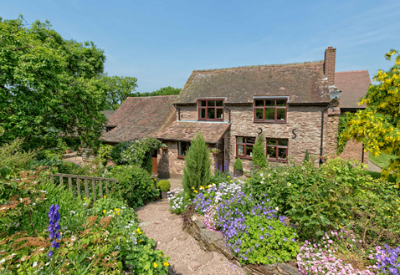 Old Factory Farm, near Kidderminster (pictured below), offered with either 6.5 acres (£525,000) or 24 acres (£645,000) is averaging six viewings per week with several interested parties hoping to proceed soon.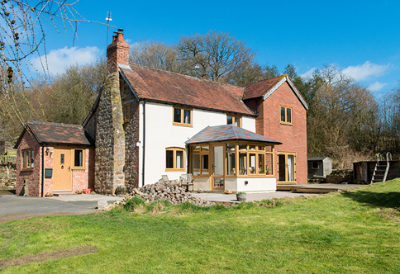 Strinebrook House, Lilleshall (pictured below), with five beds, five bathrooms, six receptions, five acres and barns offered for £950,000 has just come to the market, with several viewings booked in before coming to the market.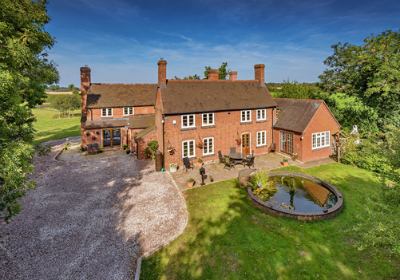 We are also seeing several "off-market" viewings of properties who are reluctant to come to the market, but will entertain viewings. This is an increasing trend and one which we are happy to help with, our job is to represent the client, not just showcase a portfolio!
We have one property offered in Worcestershire which is a four-bed house, further one-bed cottage, impressive stables and barns, arena, 15 acres in a stunning position. This is available for £1.1 million to a discrete buyer.
Another, in north Shropshire, a large period house with 15 acres, two acres of lakes, woodland, stunning period features, barns and stables is available for £1.6 million.
A third near Ombersley in Worcestershire - a stunning renovated five-bed country home with five acres, arena, stables, swimming pool and outbuildings is offered discretely for £1.3 million.
There is an element of caution from sellers but an abundance of buyers. We have a large number of enquiries coming up from the south east, with the last count estimating about 90% of our enquiries are emanating from either London, or the south east in general.
Food for thought.
The level of enquiries, when considered with the lack of stock on the market, can only lead to one thing and that is stronger asking prices. Simple economics dictates that this is the case.
In short, the property market in the region needs more houses.
If you have any question or wish to discuss your options, then please feel free to get in touch.
If you are considering selling your home, now is a great time to get in touch with us - the market is experiencing a shortage of local properties for sale with demand outstripping supply.
By way of example, Culzean House, an impressive four-bedroom detached house in The Keep, an exclusive development on Ironbridge Road, Madeley, had 20 viewings and four offers before achieving 98% of its asking price.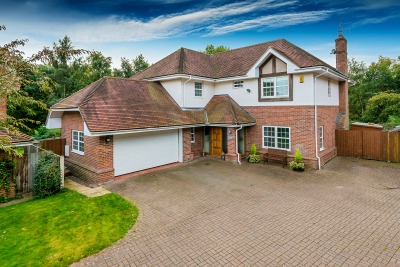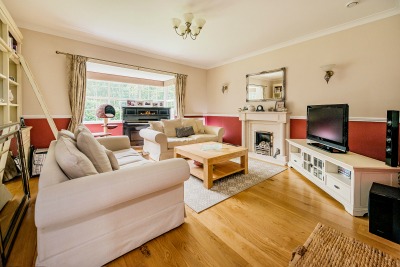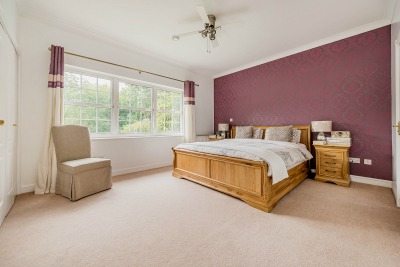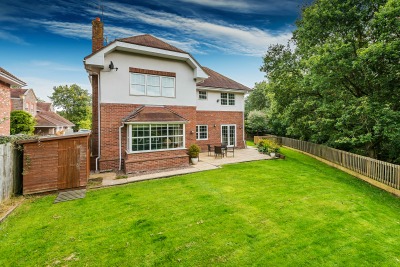 Demand for property is extremely high all over Shropshire, so we are urgently looking for more properties for buyers who are ready and waiting to move.
Properties like Culzean House will sell very quickly in the current climate, as there is still a shortage of supply to satisfy the demand for buyers - particularly in the Telford area which is currently very popular.
If you are thinking of selling, let's have a chat about how we can help you get the best possible price for your home.
The rate of house price rises in Shropshire has accelerated in the past month, according to our House Price Index produced by analysts here at Nock Deighton.
 
The most recent figures show that house prices increased by 1.5% last month, with a significant rise of 5.9% compared to this time last year.
 
Michael Nettleton, director of sales and marketing at Nock Deighton, said: "We are still seeing a strong market with demand outstripping supply.  With the prime summer months ahead of us, it's an exciting time for house sales in the area."
Ross D'Aniello, head of the country homes department here at Nock Deighton, has some sage advice for how to make your house sale go as smoothly as possible.
 
"Appoint a solicitor sooner rather than later - indeed, the moment that you appoint an estate agent is the moment that you should instruct a solicitor," he says.
 
"Once you have found the agent you are happy with, ask them if they know of any solicitors that they trust - it is important to make sure, though, that they are not just recommending a solicitor to get a referral fee, ensure that their recommendation is because they know and trust them to do a good job for their clients.
 
"Many agents now have associated conveyancing firms who they try to direct all of their business to. In many cases these will do what is required but property sales can be a complex process and will require specialist knowledge and an experienced and qualified individual to dig down into any pertinent points.
 
"No doubt in the build up to marketing you will have spoken to several agents to assess fees and advice, from this you will decide who you will instruct and it is wise to do the same with solicitors. However, as with your agent, don't just go with the cheapest, go with the solicitor you trust to do a good job for you in an efficient and timely manner.
 
"Once you have decided who you are going to appoint, instruct them to prepare contracts straight away.
 
"No, you may not have found a buyer yet, but you may do so within the coming couple of weeks and it is important to get a head start, solicitors are usually very busy and it could take some time between the agreement of a sale for the contracts to be sent out.
 
"Couple this with potential impatient buyers in a chain then hard work done by your agent may be undone with a collapsed chain further down the line.
 
"Also, if your solicitor is thorough, this will enable any potential problems to be brought to light in advance of a sale being agreed, thus enabling a smoother and slightly less stressful conveyancing process.
 
"All being well you will sell at one point in the near future, what is the harm in putting the draft contracts together now? As they say, preparation is the key to success…"
 
For information on any of the properties Nock Deighton is advertising, or if you have a country home, please call our country homes department for free advice on 01584 875 555.
Fallen in love with a property in Shropshire that's listed? Don't panic - that's the advice from the country home experts here at Nock Deighton estate agents.
 
Ross D'Aniello is head of the newly-formed Country Homes department at Nock Deighton, and says a listed status should not be a reason to discount an historical property.
 
"Very often we hear people are worried about a country home being listed but it is important to remember that if you like the property enough then you will want to maintain its character, which more often than not is exactly what the local authority's conservation office wants to hear," Ross says.
 
"More than 90 per cent of listed buildings are Grade II listed, which means they are buildings of special interest and the owner must make 'every effort' to preserve them.
 
"It is a criminal offence to undertake any works for demolition or alteration of a listed building in a manner which would 'affect its character as a building of special architectural or historic interest', without first obtaining listed building consent.
 
"This sounds terrifying but if you follow the rules and make proposals for alterations that are sympathetic to the character of the property then you may find your local authority willing to work with you.
 
"It is true that consent is not always easy to obtain but it is worth remembering that councils are tasked with protecting each property and area for future generations - we are merely 'caretakers' after all!
 
"Homes built 200 years ago do not necessarily suit modern styles of living, so while it is important to treat the property with respect, it does not necessarily rule out the ability to make alterations to suit how you wish to live.
 
"If you fall in love with a property but it is listed, don't rule it out - ask for a copy of the listing from the council and discuss it with them, they may be more flexible then you realise and your dream home could become a reality.
 
"If you wish to undertake works on a listed property it's a good idea to involve a conservation officer from the outset so they feel invested in the decision-making process and appreciate your desire to make a wonderful home out of a property of historical importance."
 
For more advice about listed building regulations, contact the Nock Deighton Country Homes department on 01584 875555 or email r.daniello@nockdeighton.co.uk.
House prices in Shropshire are back on the rise according to figures compiled by analysts here at Nock Deighton.
Our monthly House Price Index report has seen a slight decrease over the past three months, although prices have been consistently higher compared to the previous year.
The latest report, which is based on Nock Deighton's own statistics and a selection of national reports, shows a monthly increase of 1.3 per cent and an annual increase of 3.5 per cent.
Michael Nettleton, director of sales and marketing at Nock Deighton, said there was still a shortage of homes for sale which was the main reason for prices going up.
"We have been saying the same thing for the past couple of months now," he said. "The stock shortage is seeing a predominantly balanced market, but it is still favouring buyers who have realistic expectations.
 
"The growth in prices reflects this and with spring well under way, it's a great time to put your house on the market."
They say you should never judge a book by its cover, but when you are viewing a house, first impressions are everything.
If your house is on the market, potential buyers will already have a good, bad or indifferent feeling about the property before they even knock on the door.
And that's down to "kerb appeal", as sales and marketing director at Nock Deighton, Michael Nettleton, explains.
"Buyers just can't help but be influenced by how the front of your house looks," he says. "So you need to think about your kerb appeal, ideally before you put your house on the market.
"We have even had clients who delayed putting their house up for sale until they had resurfaced their drive, and it was worth the wait because it sold in the first month.
"There are smaller touches you can make too, like making sure your windows are clean and the front door looks smart.
"Think about lighting if you are having evening viewings - a nice welcoming lantern next to the front door can make all the difference.
"It's all about presenting your home in the best possible way, so spend a little time sprucing up the front garden if you have one and make sure everything is spick and span."
Here's a recent success story from the Nock Deighton sales team - Old Wynd House in Cherry Tree Hill, Coalbrookdale.
The property sold in less than three weeks with a guide price of £400,000.
As you can see, it's a beautiful four-bedroom detached family home in a great location, and after four viewings we had two offers, one of which led to a sale!
2016 has begun with a fast start, so if you are considering selling your property this year, give us a call for a free no-obligation chat about how we can help you.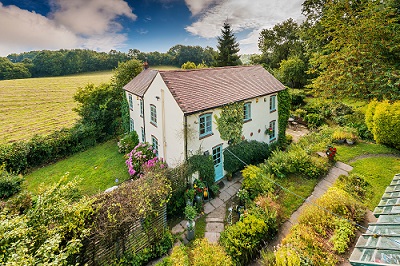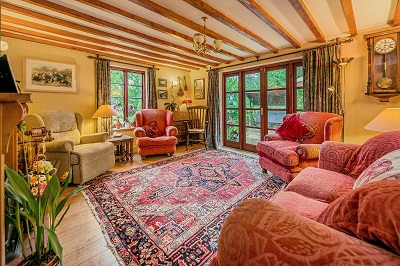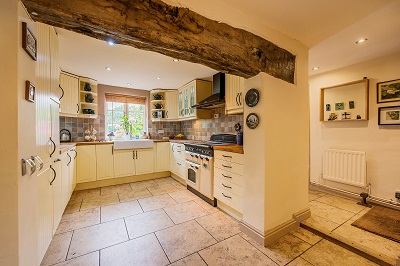 Are house prices going up or down? Depending on what newspaper you read on which day, you'll read a different figure.
 
Different organisations give varying figures - the Land Registry uses the average price houses have sold for, whereas others like Rightmove use an average of the asking price of all the properties on the market.
 
As a landlord or someone looking to selling your house, the state of the property market is important to you, so what figures should you believe?
 
At Nock Deighton, we have over 180 years of experience dealing with property in the Shropshire area and have seen prices rise and fall, so we thought we would use that knowledge to produce our own house price updates.
 
Our property management team look after more than £100 million worth of property across Shropshire & Worcestershire, and we currently have around £140 million worth of property for sale - so we have a pretty good insight into how the market is moving.
 
Our house price index will look at a cross-section of the figures out there and combine them with our own statistics to produce an accurate snapshot of what the property market is doing here in Shropshire.
 
The reports will be clear and simple, using graphics to make them easy to digest quickly - we know you're too busy to wade your way through reams of facts and figures.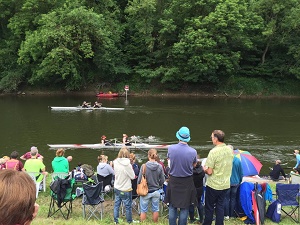 Nock Deighton estate agents are a proud sponsor of the Ironbridge Regatta and we are pleased to report it was a fabulous event.
Organisers estimated that more than 200 people came to each day of the regatta on 27 and 28 June, and we were there to enjoy the atmosphere.
Competitors travelled from as far as Portsmouth to enter the event, with more than 250 crews racing on each day.
Michael Nettleton, director at Nock Deighton, said: "The weather was superb and the sight of dozens of boats on the river was wonderful - the regatta is a fantastic event for Ironbridge and we are delighted to support it.
"As an Ironbridge estate agent, we are always keen to get behind community events in the town and it was great to see so many people enjoying it."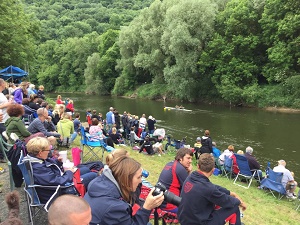 Ruth James, of the Ironbridge Regatta organising team, thanked sponsors for their help to ensure the event went ahead.
She said: "It's a great opportunity for local businesses to get out and show their support for such a popular and historic community event.
"We wouldn't be able to host it each year without that support, so a huge thank you to Nock Deighton."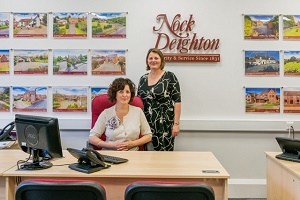 Shropshire estate agents Nock Deighton have opened a town centre office in Newport, with managers reporting a booming housing market in the area.
The new office opened in High Street on July 1, and office manager, Caroline Anderson, said the Newport market was entering an exciting time.
She said: "Newport has always been a popular place to live, and the recent developments around the town are giving more people the chance to own their own home.
"New homes are generally good news for the property market because fresh housing gets things moving, and we are certainly seeing that in Newport."
Caroline said Newport High Street had bucked the national trend and gone from strength to strength in recent years, which made it a perfect base for the office.
"Newport is a lovely market town with excellent schools which are very popular, and enquiries for property have gone through the roof in recent months," she added.
"There is a real buzz about the High Street with plenty of independent shops doing well and we are excited to be part of the community."
Nock Deighton is one of Shropshire's oldest estate agents, being formed in 1831, and has recently added offices in Cleobury Mortimer and Kidderminster to its existing bases in Telford, Bridgnorth, Ironbridge, Shrewsbury and Ludlow.
The Newport estate agents office is in the former 'Cook Shop' premises at 22-24 High Street, and brings the total number of branches to eight.
Michael Nettleton, director, said having estate agents in Newport was important for Nock Deighton.
"We have always had a presence in Newport but our team has previously been based in our Telford office," he said.
"It was really a matter of waiting for the right premises to come along, and with Newport town centre enjoying something of resurgence recently it has taken a while for a shop unit to become available.
"We are delighted to now have a permanent base in Newport and would encourage anyone with an interest in selling their house, as well as investors looking for great investment opportunities or lettings and property management services, to get in touch.
"We already have a good portfolio of properties and with Newport being such a busy market we are confident of growing that significantly in the future."
Have you ever thought about being a landlord?
 
The property market in Shropshire - and Telford in particular - is ripe for buy-to-let investors at the moment, and you can make a really strong return on your investment with the right property.
 
But as with most things in life, managing a property can be time-consuming and complicated, which is why it's important to have a good team in place to help.
 
Director of lettings and property management at Nock Deighton, Dawn Clarke, spoke to a group of would-be investors at an event recently to give them some advice about the pros and cons of being a landlord.
 
And we thought we would share her tips for people looking to buy a property to let in Telford, or anywhere else in Shropshire, on some Nock Deighton blogs.
 
In this blog, Dawn talks about location. Dawn, it's over to you…
 
"Telford is a great place to rent property because there is a good range of property types available and so much movement in industry – there is always a high demand for properties to rent in Telford.
 
"Returns on investment can range between four and ten per cent gross, depending on the type of property and its location, which means there are options for a wide range of investors.
 
"The most important aspect of a rental property is its location - think about the kind of tenants you want to target and buy in that area.
 
"For instance, if you are looking for professionals, a tired-looking house in walking distance of a train station, which can be spruced up relatively easily, is likely to be more of a sound investment than a recently-refurbished house in a town without a train link.
 
"We often speak to people who bought a house in an area they might like to live in themselves without thinking about the area in a dispassionate way.
 
"It might sound obvious but you need to remember it won't be you living there - you need to buy the right house for your potential tenants, and then ask yourself 'would I like to live there if I were them'.
 
"We have years of experience in letting and property management in Shropshire and very happy to talk to potential investors about suitable properties and expected returns, before they make any decisions - just give us a call or pop into the office for a chat."
 
Dawn and her team can be contacted on 01952 290163.