According to Feedspot, the Nock Deighton blog is among the best in the industry, offering news, opinion and advice on buying, selling and letting property.
They supplied us with a medal to display on our website, so here it is - and a big thank you to everyone who reads and links to this blog!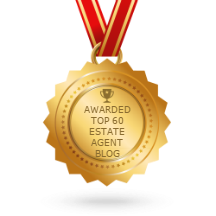 Cordage House in Friars Street, Bridgnorth, sold after five viewings in 15 days - and Andrew Ainge, of Nock Deighton in Bridgnorth, said good quality houses were not staying on the market for long.
He said: "This individually-built home was a real one-off and was really popular. To be honest, it's easy to see why with its immaculate and flexible family accommodation within close proximity of the town centre. Cordage House generated lots of interest, with today's market responding very well to unique properties, and with other buyers missing out we'd encourage anyone thinking of selling to get in touch."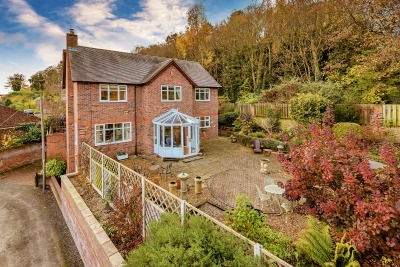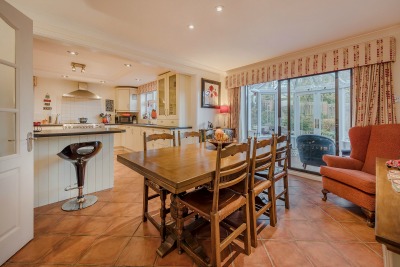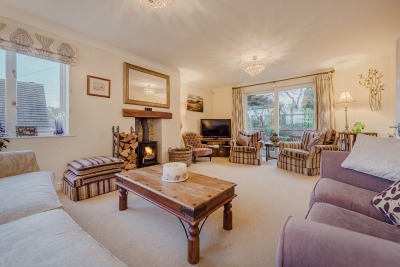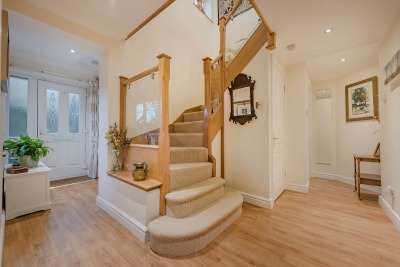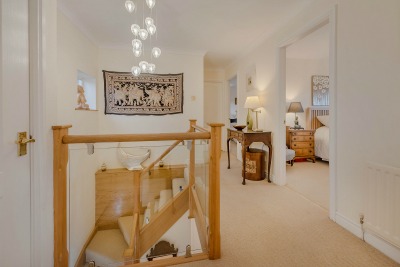 Andrew added: "We have buyers who are just waiting for the right property to come along so now is a great time if you are looking to sell your house.
"The property market in Shropshire, and Bridgnorth in particular, is performing really well at the moment with lots of properties exchanging, so it's a good time for both buyers and sellers."
For more information, contact the Bridgnorth sales team on (01746) 767 767.
What a question! And it is of course one of the first questions a homeowner asks when they are looking to sell their home.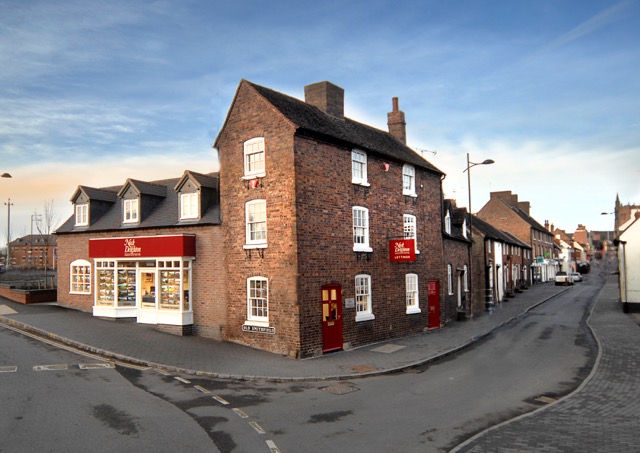 Estate agents are probably asked this question dozens of times a week, and here at Nock Deighton it often comes up in the first few minutes of any conversation with prospective clients.
But we understand. Price (along with lots of other things) does matter when it comes to selling your house.
How much a service costs naturally influences your decisions and what you hope to achieve in the long run.
As you can imagine though, the problem with answering this question is that every home and every client is different with differing hopes and expectations that need to be met.
That said, Michael Nettleton, sales and marketing director here at Nock Deighton, gives some price ranges to give you an idea as to what most people will spend when selling their house.
First and foremost, we have the question of the EPC (Energy Performance Certificate). These are a legal requirement and will generally cost in the region of £100 + VAT.  In addition, most providers will also include a floor plan of the property in their service which is great for applicants to use when looking at your home. It's also useful to note that an EPC is not required for listed properties.
In preparation for getting your home on the the market, It would also be prudent to invest in a third party professional photographer. With the old cliche "you never get a second chance to make a first impression", it's absolutely crucial that images of your home are presented to the highest standard. With even the most humble home worth upwards of £100,000, investing an extra £150 in a professional photographer can make you thousands of pounds in the long run.
The big decision is your choice of agent. The market is awash with with agents of varying skills, abilities and business models. Included in that mix are the new breed of online agents who offer something different altogether.
Let's look at how online agents work their charges out. Their business model is based on a very different type of sale.  A traditional sale meant the money was paid upon exchange of contracts, but with the new breed of online agents the money is paid upfront with no link to performance.
This business model is geared towards listing houses, so it's not necessarily mission critical to actually agree sales on them. Then add some small print and significant up-charging of additional services (having a 'For Sale' board, premium advertising on Rightmove, solicitors referral fees of £300-£500). It's a very interesting model and probably only right for a small demographic of home sellers.
Like all things though, what all agents are actually selling is time. The fee paid to the online agents is purchasing enough time to list your home on the market and upload it to Rightmove and Zoopla. This will be enough for some, but will perhaps come with a financial health warning to most.
Looking at the traditional 'High Street' agents, fees can vary from anything between 0.75% to 1.5% + VAT made payable upon exchange of contracts (i.e. when you have a legally binding contract with the person buying your house).
Broadly speaking, agencies tend to fall into one of two categories: volume-based or service-based. Both versions have their merits, and both can be equally profitable and effective for the owner of the agency.
At the lower end of the fee spectrum, the agency will need to cut its cloth accordingly and the sales team will be targeted with handling a larger number of clients per head. Whilst the willingness will undoubtedly be there, the ability to take a proactive approach to the sale and marketing of your home will be difficult. Saving money on fees can be easy, but be careful that such a saving isn't offset by a disappointing sale price.
At the top end of the market are those agents charging 1.5% + VAT. With a much more bespoke and personal service, such an agent will look to be much more proactive, skilled and will take the time to achieve for you the best results possible. A touch more expensive perhaps, but a skilled negotiator can easily add 5% value to the final sale price realized. It is no coincidence that wealthy people tend to gravitate to the better rather than cheaper agents.
From the outside, many agents can look the same, but if unclear, the fees quoted will generally give a good indication of where the agency sits on this spectrum.
If you would like to get in touch and discuss making a choice of agency, please feel free to get in touch on 01952 432533 as I have a number of hints and tips to look for when making the decision.
The strength of the Shropshire property market was demonstrated by this Edwardian gem which was snapped up within two weeks of going onto the market.
The four-bedroom property in Wellington Road, Newport, is a classic family home and attracted 11 viewings before being sold at just a fraction under its £365,000 guide price. Take a closer look…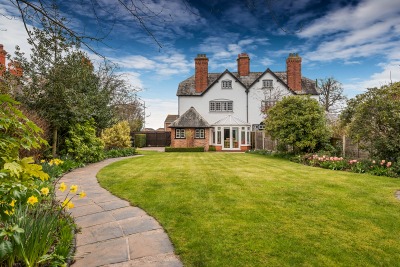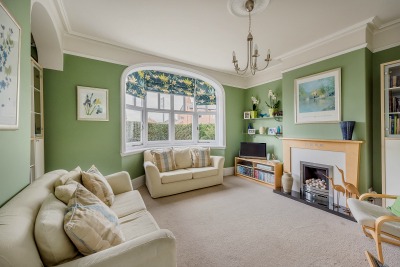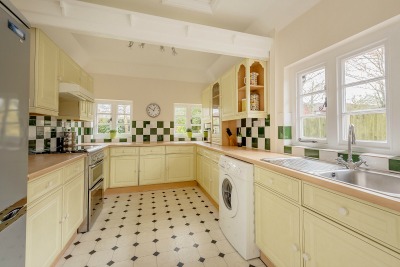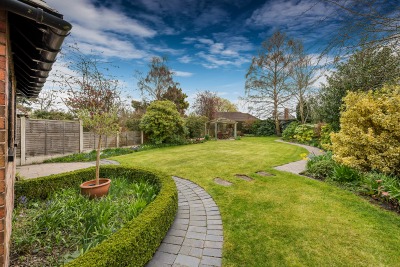 If you would like advice about selling your home, give our sales team a call on 01952 570 222.
At its heart, Hygge is what us Brits have been doing every winter from the year dot - getting warm and cosy in our homes while the weather howls outside.
But have you considered using Hygge to help sell your home? Michael Nettleton, sales and marketing director here at Nock Deighton, has some tips.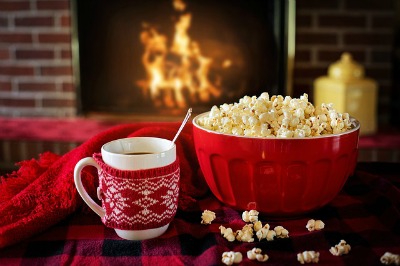 The winter is a great time to sell your home because you can really make your home a cosy, welcoming place - which is what Hygge is all about.
When you are getting ready for a viewing, consider the following pointers to give your house some extra appeal to buyers…
1. Make sure the heating is on, and light any fires in the house - or if they are not working fires, light some big candles in the hearth to give a cosy glow.
2. Play some relaxing music in the background to create a welcoming atmosphere and avoid any awkward silences.
3. Consider the lighting - you want the rooms to be bright enough so they look good, but not so bright that the house feels clinical. A mixture of overhead and low level lighting works well.
4. Comfortable throws on the sofa and a book lying open on the coffee table as if you've just got up from reading in front of the fire create a lovely feeling of homeliness - remember you are selling a lifestyle, and if a buyer thinks "I wish I was living here so I can do this" then you're onto a winner.
For more advice about selling your home, contact the sales team at Nock Deighton on 01952 292300.
Have you ever considered whether the name of your house makes a difference to its asking price?
According to Michael Nettleton, sales and marketing director here at Nock Deighton, it could do - read on…
"A lot of people don't even consider the name of their house when they are considering selling, but it can actually have some influence over buyers," he says.
"Statistics show that at least one house called The Cottage sells every day, and properties called The Cottage have an asking price of 50 per cent more than the average.
"As estate agents, we would always include the name of a house on the particulars because it creates interest and a certain feel for the property.
"Many of our fellow agents say that generally, houses with names typically generate more enquiries, and we would agree with that."
So the big question then, what should you name your house (If it hasn't got one already) to attract those buyers?
"Keep it simple," is Michael's advice. "Don't go for anything too imaginative or personal to you - it needs to have universal appeal.
"From our experience, it's names like The Coach House, The Lodge, The Barn, Sunnyside, Rose Cottage, Orchard House, The Bungalow and, as previously mentioned, The Cottage, that do well."
For more information and advice about selling your home, contact Michael and the sales team at Nock Deighton on 01746 767 767.
Here are the Christmas and New Year opening hours for the Nock Deighton offices - we would like to wish all of our clients old and new a very Merry Christmas!
Thursday 22nd December 2016 - 9:00am to 5:30pm
Friday 23rd December - Closed
Christmas Eve - Closed
Christmas Day - Closed
Boxing Day - Closed
Tuesday 27th December 2016 - Closed
Wednesday 28th December 2016  - 10:00am to 4:00pm
Thursday 29th December 2016 - 10:00am to 4:00pm
Friday 30th December 2016 - 10:00am to 4:00pm
Saturday 31st December 2016 - Closed
New Year's Day - Closed
Monday 2nd January 2017 - Closed
Tuesday 3rd January 2017 - 9:00am to 5:30pm
What has your house price done in 2016?
 
In general terms, house prices in Shropshire "stayed steady" during 2016, which indicates a healthy housing market, according to analysts here at Nock Deighton estate agents.
 
We produce a monthly House Price Index report based on our own figures and a selection of national statistics.
 
Michael Nettleton, director of sales and marketing at Nock Deighton, has looked back over the figures and calculated that the average monthly rise throughout 2016 was 0.2%.
 
He says: "The fact that house prices stayed steady is good news for the market as a whole, because we do not want to see a return to the days of boom and bust.
 
"A very steady rise of 0.2% as a monthly average is encouraging and bodes well for a good 2017.
 
"The year-on-year increase when you take all 12 months in total is 4.9%, so prices have seen quite a significant rise overall.
 
"Houses are exchanging, and as I say every month, buyers are out there just waiting for the right property to come along - it is a healthy market for both buying and selling, and long may it continue."
Ross D'Aniello, head of the Country Homes department at Nock Deighton, has been analysing the market over the summer months - and he has some good news.
Ross, it's over to you:
Post referendum, the market has thrown up a few pleasant surprises... the south east is propping up the regional market!
Traditionally, the summer months are not the busiest months of the year in the property world, with school holidays distracting buyers and taking their focus away to other, more important matters.
With this year's referendum and new faces in the top tier of the government one could be forgiven for thinking that everything would grind to a halt.
Not so.
This year we have seen an increased number of enquiries, viewings, offers and sales agreed for June-August.
Prices have reportedly started to slightly drop in the region (the Land Registry stated that the West Midlands region saw the greatest monthly price fall of 0.2% in June), but our figures show no evidence of this, with offers coming in and deals being agreed in all three counties.
A prime example of this is The Glebe, near Ludlow (pictured below). On the market for just two weeks before negotiations began and we ended up selling within a short distance of the asking price of £640,000.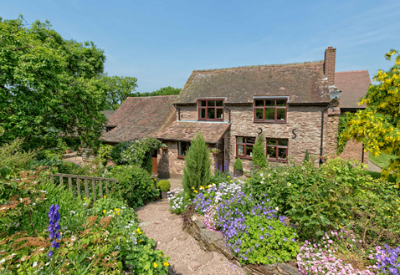 Old Factory Farm, near Kidderminster (pictured below), offered with either 6.5 acres (£525,000) or 24 acres (£645,000) is averaging six viewings per week with several interested parties hoping to proceed soon.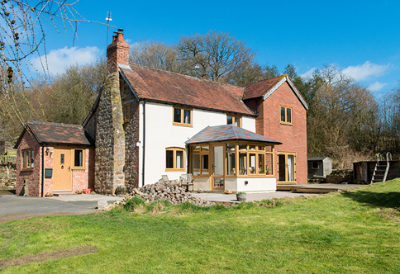 Strinebrook House, Lilleshall (pictured below), with five beds, five bathrooms, six receptions, five acres and barns offered for £950,000 has just come to the market, with several viewings booked in before coming to the market.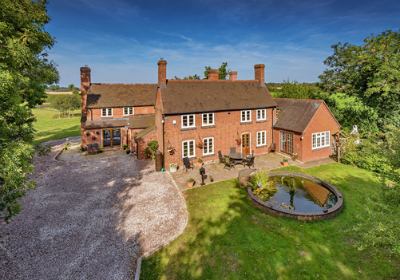 We are also seeing several "off-market" viewings of properties who are reluctant to come to the market, but will entertain viewings. This is an increasing trend and one which we are happy to help with, our job is to represent the client, not just showcase a portfolio!
We have one property offered in Worcestershire which is a four-bed house, further one-bed cottage, impressive stables and barns, arena, 15 acres in a stunning position. This is available for £1.1 million to a discrete buyer.
Another, in north Shropshire, a large period house with 15 acres, two acres of lakes, woodland, stunning period features, barns and stables is available for £1.6 million.
A third near Ombersley in Worcestershire - a stunning renovated five-bed country home with five acres, arena, stables, swimming pool and outbuildings is offered discretely for £1.3 million.
There is an element of caution from sellers but an abundance of buyers. We have a large number of enquiries coming up from the south east, with the last count estimating about 90% of our enquiries are emanating from either London, or the south east in general.
Food for thought.
The level of enquiries, when considered with the lack of stock on the market, can only lead to one thing and that is stronger asking prices. Simple economics dictates that this is the case.
In short, the property market in the region needs more houses.
If you have any question or wish to discuss your options, then please feel free to get in touch.
Latest house price figures show a "strong and stable" property market in Shropshire, according to the industry experts at Nock Deighton estate agents.
We compile a house price index every month, based on industry statistics and our own reports, and the latest report shows an annual increase of 4.5 per cent for January.
Michael Nettleton, sales and marketing director at Nock Deighton, said January's figures showed a month-on-month decrease of 0.4 per cent, with an average sale price in Shropshire for the past 12 months of £246,518.
 
He said the overall outlook was very positive.
"The annual rise shows a strong and stable market giving us a bullish outlook for the year ahead," Mr Nettleton said.
"Supply of stock is the real issue in the market, and now is a great time to consider selling, as the imbalance between supply and demand suggests strong sale prices will be achieved in 2016."